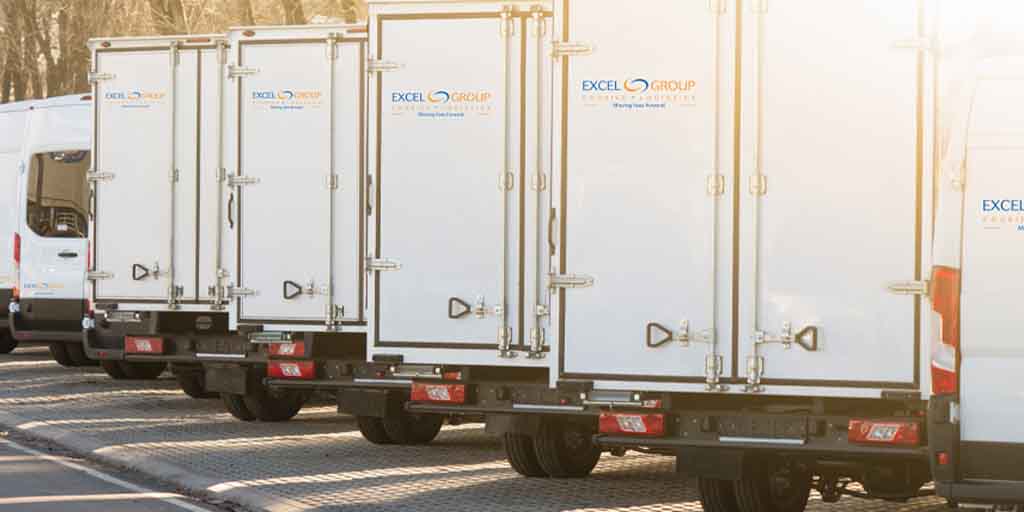 29 Mar
5 Ways to Use Dedicated Delivery and Fleet Management Services
Fleet management services, also called dedicated driver services can quite possibly be the quickest way for your organization to save money while nimbly responding to your customer needs. Dedicated delivery service partners are who you work with when looking for consistent drivers, reliable delivery, and savings in your pocket. Partnering with a courier service company to manage your fleet, replace your fleet, and/or provide dedicated drivers for your team can be an integral part of a fleet's operation and often are the solution to most problems.
Customize Your Company's Fleet Management Program Using Dedicated Drivers
Courier services that specialize in providing dedicated delivery services provide the structure, drivers, vehicles, and technology needed by every fleet management program. When you have the opportunity to grow your business, tap into a Dedicated Delivery Services company to help build your fleet operations. They can provide you with dedicated drivers and dedicated delivery support. These types of companies are often courier companies that offer tons of other services enabling you to have a built-in fleet contingency plan.
The partnership between fleet management and Dedicated Delivery Service companies is practical and mutually beneficial. It complements any fleet management program that values smooth operation and steady execution. Now that we've caught your attention, let's learn how to leverage all of a Dedicated Delivery (sometimes also called a courier company) company's services for fleet management programs.

Read on to explore the top five ways a courier company like Excel Courier can help your fleet operations.
1. Stabilizing Operations: Fleet Management Programs Use Courier Services' Dedicated Drivers to Reduce the Unknowns
When you run a fleet management program, there are many factors to consider when making decisions about your fleet. Just three examples that come to mind are:
Finding drivers and vehicles
Managing fuel
Maintaining your vans, cars, and trucks
Large, diverse fleets are challenging to manage, and even small fluctuations can significantly affect the bottom line. Here's where a courier service company that provides Dedicated Drivers comes into play:
They offer fleet managers a way to reduce unpredictability and stabilize fleet operations.
You'll never be caught off guard by managing the fluctuating day-to-day operations. Excel Courier and Logistics removes your "unknowns" and helps fleet managers smooth out decision-making. This forethought ensures that small changes in one area don't cause a ripple effect throughout the fleet. This stability is essential for two reasons:
You, as a fleet manager, will be able to make better plans by reducing the amount of guesswork involved
Your customers will feel confident knowing that your fleet has the ability to meet their needs
When your customers know that your fleet is stable and can be counted on to deliver,

they are more likely to do business with you.
2. Managing Demand Surge: Fleet Operations Use Dedicated Delivery Services to Flex When Opportunity Knocks
All operations professionals know that a fleet's ability to flex and adapt to changing demand is crucial to its success. When new opportunities arise, fleet managers need to be able to move quickly to take advantage of them. Dedicated Delivery Service companies (and companies like Excel Courier and Logistics who also courier services) can help fleet managers do this by allowing them to expand their operations rapidly. This flexibility is crucial in today's economy, where opportunities can come and go at the drop of a hat.
By outsourcing work and using Dedicated Drivers, fleet managers can take advantage of sudden surges in demand without worrying about the logistics of expanding their fleet. Now you can focus on what you do best: seizing new opportunities.

3. Offering Flexibility: Dedicated Delivery Companies Like Excel Offer Specialized Services
Fleet management companies can hire Excel Courier and Logistics and take advantage of the specialized services we offer, such as temperature-controlled transport. This allows fleet managers to provide a valuable service that their competitors may not be able to match. Offering specialized services gives fleet managers a way to stand out from the competition and attract new customers. It also helps them support their current customers by enabling fleet managers to customize solutions to their clients' unique needs. In addition to temperature-controlled shipping, Excel Courier and Logistics offers other specialized services, such as same-day delivery or medical courier services.
4. Expanding Business: Dedicated Delivery Services Help Extend Service Routes and Regions by Providing Dedicated Drivers
Fleet management companies can extend their service routes and regions through Excel Courier and Logistics. We offer dedicated drivers that work for your business only. We give fleet managers an opportunity to provide their services to new areas, test new markets, and reach new customers. In addition, courier services can help fleet managers expand their operations quickly and easily. As a Fleet Manager, Operations Manager, or anyone who works in the industry, wouldn't it be nice to add new service routes and regions without worrying about the logistics of setting up a new fleet? Instead, you can focus on expanding your business and reaching new customers.

5. Following Government Mandates: Use a Courier Company with Dedicated Drivers To Navigate Regulations
Fleet management companies can use Excel Courier and Logistics to navigate regulations. Examples of government regulations include:
TSA-approved airport deliveries
USDA live animal transport
IATA dangerous goods
DOT hazardous material deliveries
OSHA bloodborne pathogen safety
HIPAA protection of personal health information
When you use a company like Excel, we ensure that your outsourced fleet complies with all applicable regulations. We are experts in the field, and as a result, Excel Courier and Logistics has a team to ensure we stay updated on the latest rules. Adapting to changes in the regulatory landscape becomes easy for you as a manager within Operations. Compliance is essential for three reasons:
Compliance enables access to specialized locations such as airports, healthcare and government facilities, and more.
It helps fleet managers avoid fines and penalties from the government.
It allows fleet managers to maintain the trust of their customers.
When customers know that a fleet follows all applicable regulations, they are more likely to do business with that fleet.
When it Comes to Fleet Management, a Dedicated Delivery Provider is an Essential Tool for Success.
Fleet management is a complex process that touches all parts of an Operations department - from fleet expansion to government compliance. Courier service companies like Excel can help fleet managers with all of these tasks, giving them the time to focus on what they do best: expand their business and seize new opportunities. In today's economy, flexibility is critical, and a courier company that provides dedicated drivers help fleet managers stay agile and adapt quickly to changing demands. In addition, offering the specialized services of a courier company gives fleet managers a way to stand out from the competition and attract new customers. And by using a subject matter expert of the transportation industry such as Excel Courier and Logistics to navigate regulations, fleet managers can ensure that their fleet complies with all applicable laws. Dedicated Delivery companies like Excel Courier and Logistics are essential for success when it comes to fleet management.
Start A Conversation With Excel Courier
Excel Courier has over 35 years of experience providing courier service in Virginia, Maryland, Washington, DC, and the greater Mid-Atlantic states. Delivering our customers' - and our partners' customers' - important items to destinations in the traffic-congested DMV is what we do best. We pride ourselves on our ability to meet their needs, no matter what they may be. Is your fleet management company ready to partner with a courier services company? If so, contact Excel Courier. We can help.
Need service right away? Get started with a free quote request from Excel Courier!
---
Related Services
Related Posts