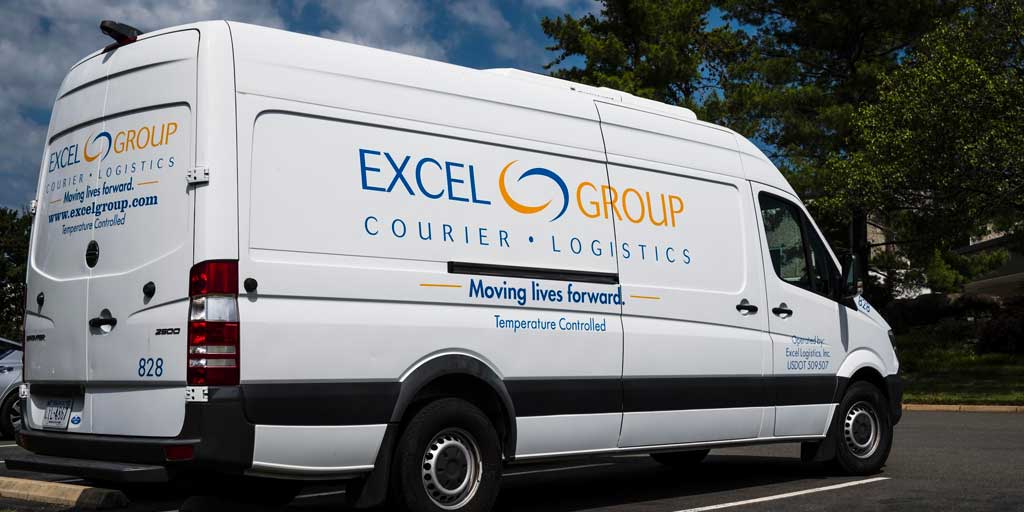 25 Jan
Cold Chain Logistics Down to the Last-Mile
Cold Chain Logistics
It's a new year (finally!) and in the transportation industry, it's been marked as the year of Cold Chain Logistics. Making it the perfect time to assess the risks in your 2021 operations, take a holistic approach, and start diversifying resources for critical situations. Cold Chain Logistics experienced unprecedented growth in 2020. Much due to the rise of temperature-sensitive material being transported such as millions of vaccines, specimens, and perishable home deliveries.
Cold Chain Logistics is a temperature-controlled supply chain process that monitors and preserves temperature-sensitive material during production, storage, transportation, and distribution. All four components need to work cohesively to ensure the shipment's temperature range. This applies to frozen, refrigerated, or even ambient material. A minor mishandling in production or storage end could wreak havoc on distribution.
Local delivery companies specializing in temperature-control provide niche experience, credentials, and short notice resolutions for last-mile transportation.
Temperature-Controlled Quality Compliance in Distribution and Transportation
The role of temperature controlled courier services in cold chain logistics is rooted in transportation and distribution. Having vehicles equipped with proper thermostatic control is a basic necessity. For larger shipments or longer routes, it's efficient to have temperature-controlled vehicles (TCVs) such as sprinter vans or trucks with active shipping systems. Active shipping systems are electric-powered machinery that adjusts to a specific temperature to accommodate a range from deep-freeze temperatures (-20 °C) to ambient (70 °F).
Couriers are capable of:
Providing temperature-controlled vehicles
Having certified and trained drivers to safely handle temperature sensitive material
Being equipped with coolers, coolants and temperature monitors
Replacing coolants that are nearing the end of their shelf life
Replenishing evaporated dry ice (this is critical at airports)
Analyzing electronic data logging monitors (EDLM)
Temperature-Controlled Storage Capabilities
Couriers may also have temperature-controlled storage capabilities in their facilities. This is helpful when material needs to be cross-docked or stored closer to the end user so it can be delivered quickly when ready. It could be a controlled system to monitor humidity and temperature, refrigerated containers, freezers or an entire cold room.
Common Risks in Cold Chain Logistics
Cold chain management already has its own log of complexities: using the right packaging, anticipating the volume of coolants needed to last the entire delivery, cargo sensitivity, and a big one…human error. Human error and environmental elements are a year-round challenge and the temperature of your material can be compromised in January as much as it can in July.
Now, add in the many other potential disruptions to the supply chain:
Prolonged customs clearance
Bad packaging
Hardware failure
Reduced labor
Improper handling or labeling
Broken down vehicles
These risks are preventable but sometimes are inevitable. Having an experienced lineup of service providers that are capable of resolving any of those issues is essential when dealing with time-critical, temperature-controlled material.
Industries That Benefit From Local Cold Chain Logistics
Medical – Hospitals, pharmacies, laboratories, family practice, any healthcare or life science products. Maintaining the integrity of material throughout a shipment's journey is at a critical level right now. Vaccines need to be distributed to health care providers and specimens are being sent to labs for testing. The people they are meant to help must be assured of the effectiveness. The Wall Street Journal states that, "The Covid-19 vaccination push is about three to four times bigger than the annual U.S. flu vaccine distribution effort, and covers a similar time period of around six months". Aside from vaccines and COVID, the medical industry needs cold storage for blood samples, organ preservation, pharmaceutical or dental products, to name a few.
Shippers -3PL and freight forwarders. Most international and nationwide logistics companies and freight forwarders partner with couriers to handle their client's material on a regional or local level. Couriers have the resources for a quick response time, geographic knowledge (timely delivery), and have the facilities for coolants. They are also capable of dry ice replenishment at the airport or vaccine deliveries to hospitals, for example.
Food & Beverage – Grocery stores, food logistics, catering, farms, or butchers. Home delivery is a phrase that set the cold chain logistics industry on fire in 2020. The Food Industry Association — found that online shopping contributed to 10.5% of all grocery spending. That number grew to 14.5% in February and 27.9% in March and April. People have become accustomed to the convenience (and right now, safety) that home delivery brings. This trend is anticipated to continue on the incline.
Food logistics companies run on an incredibly tight schedule on their routes and the slightest delay could mean a late restaurant delivery. Late delivery to restaurants means a limited menu and a limited menu means upset patrons. Providing couriers with any outlier deliveries could help avoid any delays by delivering directly.
Floral – Flowers particularly cut ones, age faster in the heat. Keeping them cool can preserve them longer, keeping them fresh until they reach the shop or client.
Guidelines, Regulations and Certifications
Guidelines, regulations, and certifications in the transportation industry are created to protect the consumer and ensure a check and balances with all the components of cold chain logistics. While there are many, here are some that pertain particularly to cold chain logistics:
FDA – FDA regulations are established for safe transportation of human and animal products such as food, beverages, medical products, and cosmetics. These also keep carriers and shippers responsible for monitoring temperature-sensitive items.
Facilities storing products regulated by the FDA need to be FDA-certified.
US DOT/IATA/Hazardous Materials (HAZMAT) and Dangerous Goods – DOT regulates the safety of the road and IATA regulates the air. They set requirements outlining training that carriers and shippers must have while transporting HAZMAT or Dangerous Goods. They should be in accordance with DOT 49 CFR, specifically section 172 & 173 and IATA Dangerous Goods. They are responsible for markings, labels, placards, shipping papers, training, emergency response and performance-oriented packaging standards.
OSHA Bloodborne-Pathogen and HIPAA – True medical couriers are required to have an annual training program in place to certify they are trained in specimen integrity, compliance, best practice standards, and occupational hazards. This can be done in-house if the person is knowledgeable in the subject matter and follows OSHA 29 CFR Regulations. If not, it is recommended that this be outsourced to a company that specializes in the program such as Integrity Medical Courier Training.
TSA – Couriers participating in TSA's Cargo Programs are trained in the security requirements and acquire Security Threat Assessment (STA) clearances to allow them to tender to and recover from airports. This is critical to cold chain logistics as temperature-sensitive material could potentially take days to get cleared through Customs. A courier can have unescorted access to cargo in order to provide dry ice replenishment; maintaining the content's integrity.
The Last-Mile Solution in Cold-Chain Logistics
The success of cold chain logistics depends on each leg of the journey to do their due diligence of ensuring product integrity and maintaining temperature-control to the very last mile. Cold chain logistics is measured by its ability to deliver products that can serve their ultimate purpose with the end user. Couriers who are credible in handling temperature-sensitive material are a local resource to closing the cold chain logistics final mile gap.
Related Services
Related Posts