About Us: Excel Courier and Excel Logistics
Excel Courier, Inc. is a high-touch time-critical transportation and logistics services provider. If you need anything from an envelope to a truckload delivered across town or anywhere in the Mid-Atlantic region, you can rely on us to get it done on time. We are known for our medical courier services and many local and regional healthcare facilities count on us for their courier needs. We have a Logistics division that handles all warehousing and inventory management services. No matter your size or your need - courier services or logistics services or 3PL - Excel Courier can be your trusted partner. Headquartered in Sterling, VA we provide courier and logistics services to the Washington, DC metropolitan area. We have additional locations in Baltimore, MD, Richmond, VA and Harrisburg, PA. Excel Courier is available 24 hours a day, 7 days a week and 365 days a year.
Vision
Moving Lives Forward One Delivery at a Time.
Mission
Excel will be a place where customers come for solutions, employees find purpose in their work and drivers will be successful.
Values
Customer Service
We respond quickly, with professionalism and focus, welcoming feedback to improve our performance.
Accountability
We take responsibility for our actions and commit to doing the best job possible. We give and accept advice as an opportunity to grow.
Quality
We are thorough and accurate, consistently monitoring our work.
Teamwork
We balance team and individual responsibilities and are open to the views of others.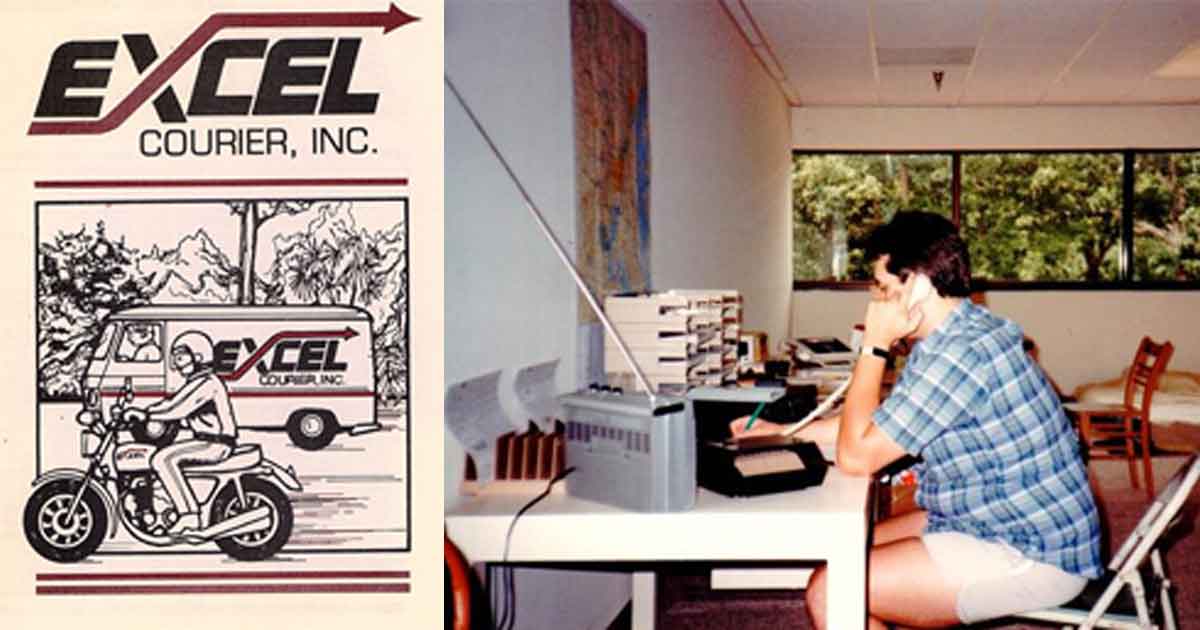 In The Beginning…

In 1984 Chris Marchetti was living in LA and working for Excel. One day, the owner called him into his office and said, "Take over the company or go find another job". Chris decided he would take the company. With a partner, they turned the struggling company around and grew it. In 1986 Chris wanted to return to his home state of Virginia and bring Excel with him. With a dispatcher and two drivers they opened. We started by delivering small packages in cars and that led to large shipments that required trucks. It started in a one-room office with a telephone and a manual typewriter. That led to a facility with a warehouse. And that led to multiple locations throughout the DC/Baltimore/Richmond areas. Along the way, we grew from a courier service to a logistics provider always focused on providing high touch time critical services. The real story is not just about Chris but also about all the amazing people that make Excel what it is today.