Work On Our Team and Excel in Your Logistics Career
At Excel we work hard to remain leaders in our fast-paced, deadline-focused industry. Providing consistent superior service requires strict attention to detail, total dependability, and great teamwork under pressure.
Staying current in a fast-moving field like logistics requires a strong focus on career development and we work to mentor and advance every team member. Simply put, we look for potential and tap into it. We maintain an open-door, results-focused culture reflected in open and comfortable facilities designed for direct communication and easy interaction between teams. Success in your logistics career is important to us.
Join Excel to help move our customers, and your career, forward!
Employment Opportunities
Excel Courier, Inc. is always looking for new team members with a positive, can-do attitude. We hire in the greater Washington, DC, Richmond, VA, Baltimore, MD and Harrisburg, PA metro areas. Continue your logistics career with us. Below are currently available positions by job title:
CURRENT EXCEL COURIER OPENINGS
Benefits
Health Care, Dental, Vision
Stay in tip-top shape with excellent coverage options to meet your health and wellness needs.
401(k)
It's never too late or too early to prepare for retirement. Excel will even match your contribution.
Paid Time Off
We all need it…You know you want it…Go ahead and take it.
Flexible Spending Account
If you spend money on child care, co-pays, deductibles, or prescriptions, contributing to a flexible spending account could save your money.
Other Perks
Build strong professional relationships with great people
Engage your creativity as you develop innovative solutions for Excel's clients
Leverage educational opportunities to grow in your position
Vision, Values and Mission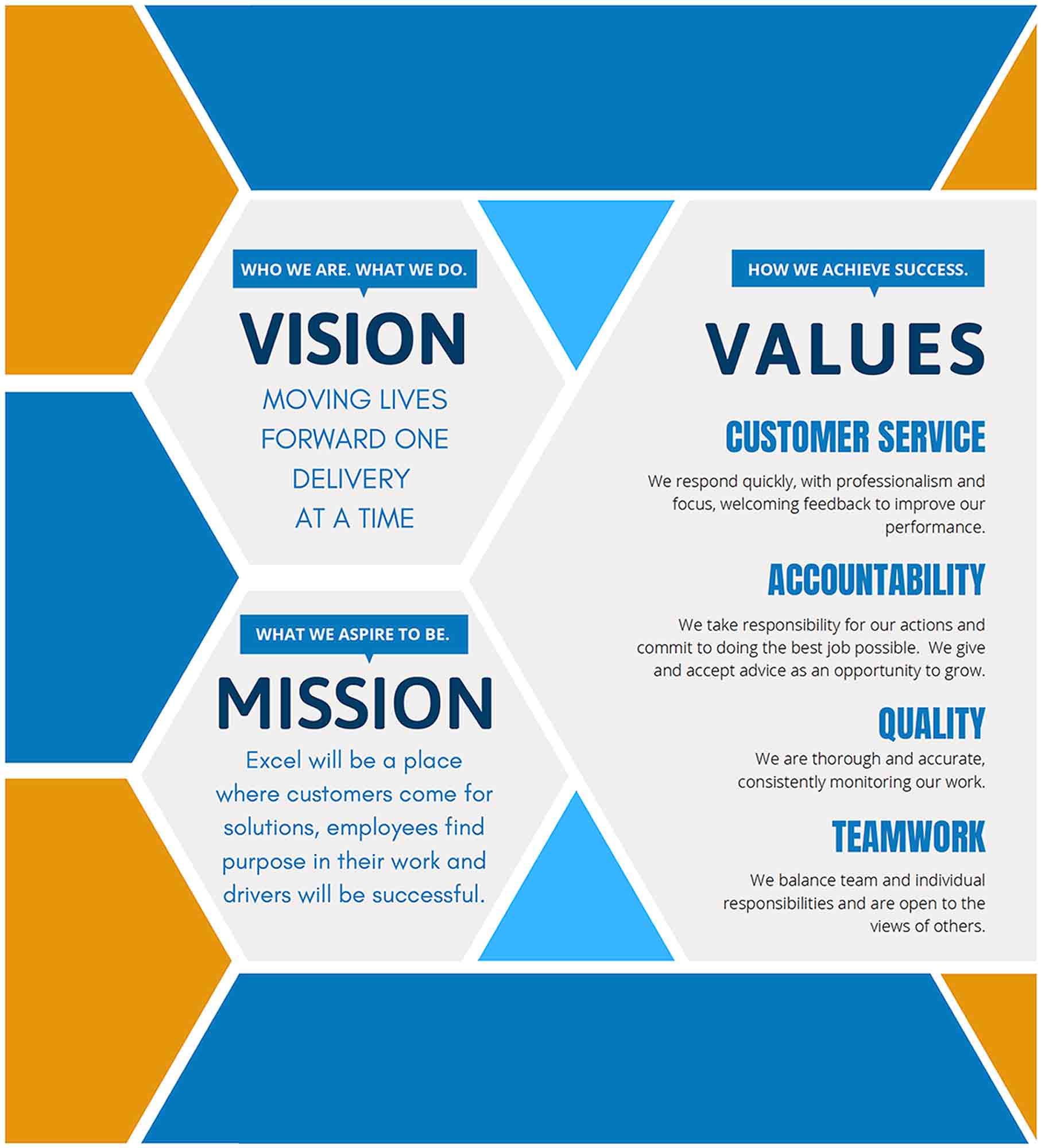 Excel in Action: See What It's Like To Work Here!