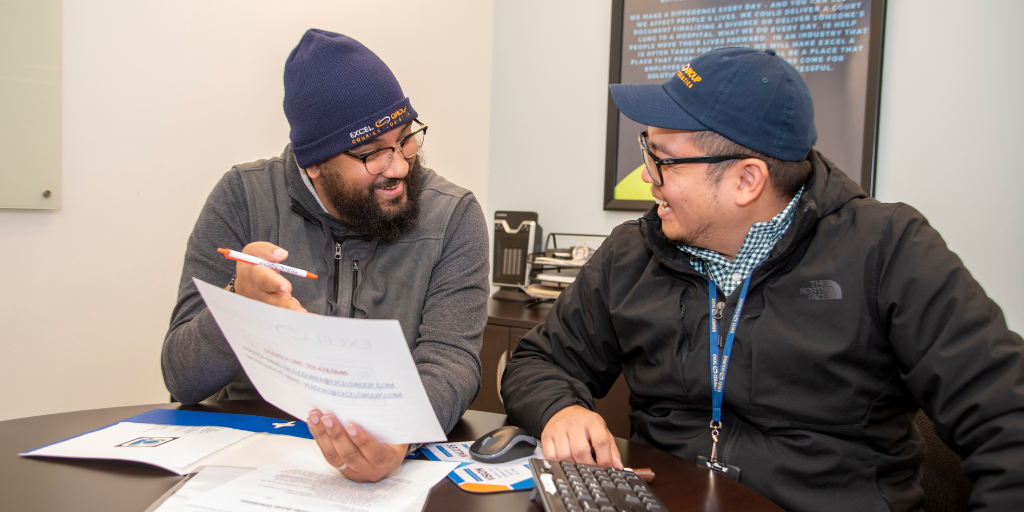 22 May
The Courier Service Experience Starts With Quality Driver Training
Posted at 09:29h
in
Blog
,
Healthcare Logistics
,
Courier Services
,
Delivery Services
,
Medical Courier
,
on-demand courier
,
Excel Courier
,
drive for excel
,
Delivery Service
,
Dedicated Delivery
,
All
,
Technology
by Casey
Investing in A Courier Service that Prioritizes Quality Driver Training
If you're a company with your own delivery operations, you know firsthand the challenges and responsibilities that come with ensuring packages are delivered safely and efficiently. Your courier drivers play a significant role not only in delivering your packages but also in representing company values and dedication. They are an ambassador for you on the road.
Courier services that provide quality driver training understand it encompasses a wide range of skills and knowledge necessary to excel in the courier industry. Having properly trained drivers is crucial to safe, timely, professional, and dependable deliveries. Every client has different needs. Drivers who are trained to handle each one with care and communicate well can make all the difference.
By partnering for courier services, you can tap into a vast pool of trained drivers who have undergone rigorous training programs. These drivers have honed their skills through experience and are well-versed in the intricacies of the industry. Their expertise allows for efficient and reliable deliveries, ensuring that your packages reach their destinations safely and on time.
Courier services can provide flexibility and scalability to your operations. Whether you need to expand your delivery capabilities during peak seasons or streamline your current processes, a reputable courier service can adapt to your specific needs. With a well-trained fleet of drivers at their disposal, they can handle increased volumes and provide the level of service your customers expect.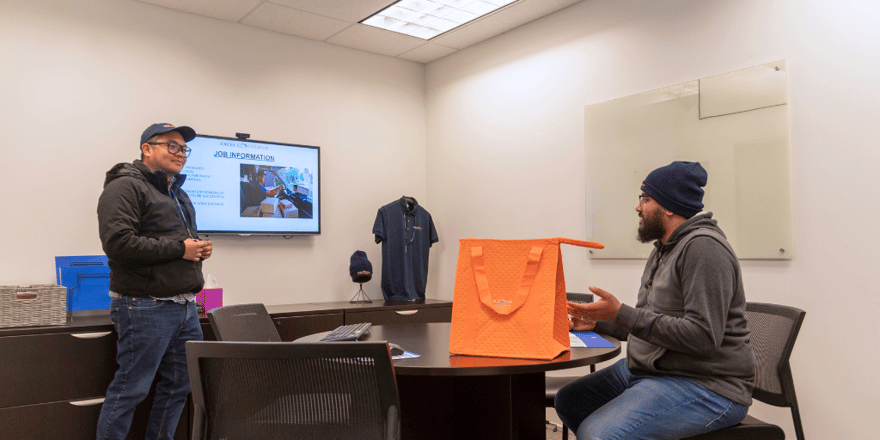 What Makes Quality Driver Training Essential?
Courier driver training is aimed at giving you peace of mind and helping you avoid costly delays or damage to your packages. It ensures that drivers are equipped with the necessary skills and knowledge to safely and efficiently transport your material. Every client has their own standards when it comes to handling their materials, from temperature requirements to communication levels. It's important to have the necessary resources and knowledge to meet their specific needs.
Drivers who undergo training are better equipped to handle unexpected situations on the road or during the pickup or delivery, such as traffic accidents, onsite paperwork or material discrepancies or adverse weather conditions. Arguably, most importantly, proper training helps to ensure that packages are delivered on time and in good condition.
The Connection Between Driver Training and Improved Client Retention
Safety: Courier companies that recruit, vet, train, orientate, and retain their driver pool prioritize safety, ensuring that their drivers are well-trained and experienced to minimize risks.


Reliability: Investing in delivery drivers and sharing company values results in the likelihood that they have a reliable fleet of drivers who are committed to providing high-quality service and meeting delivery deadlines.


Customer satisfaction: With well-trained and experienced drivers, courier companies can ensure that packages are delivered on time and in good condition, leading to higher levels of customer satisfaction.


Cost-effectiveness: By investing in their drivers, courier companies can minimize the risk of accidents, lost packages, or damaged material, thereby reducing the costs associated with such incidents.


Professionalism: A courier company that recruits, vets, trains, orients, and retains its drivers are more likely to have a professional and well-managed organization, which can contribute to a positive brand image and reputation for all parties involved.


Vital Skills for Couriers to Learn in Initial and Ongoing Training Programs
Technology - Courier services nowadays heavily rely on technology to streamline their operations, making it necessary for drivers to be trained in utilizing various tools such as barcode scanners, GPS devices, route optimization software, and mobile apps. These technologies facilitate communication, order updates, signature capture, and proof of delivery, ensuring that packages are transported efficiently and securely.
Communication - Effective communication is crucial in the world of courier services, as it is essential for maintaining the trust and confidence of clients. Timeliness and package integrity are undoubtedly critical, but clients also expect real-time updates on their deliveries. Educating drivers on the importance of reporting frequently and which scenarios require immediate communication with dispatch can be a game-changer. Clear and timely communication not only provides clients with insight into their delivery but also helps courier operations avoid errors by having multiple layers of accountability.
Customer Service - Having drivers with a solid foundation and adaptable knowledge of customer service standards is imperative. Equipping them with the necessary tools to ensure successful, pleasant, and informative client interactions is a critical skill that contributes significantly to a company's continued success.
Driver Safety - As courier drivers handle valuable packages that, in many occasions, cannot be stopped at other locations between pickup and delivery, it is crucial for them to understand safety measures to protect both the cargo and themselves during transportation. This includes vehicle maintenance, securing the doors, adhering to temperature requirements, and properly storing materials in the vehicle to prevent any potential contamination or damage. By prioritizing safety measures, courier companies can ensure that every package arrives at its destination intact and on time.
Specialty - For medical courier services and other deliveries involving Personal Identifiable Information (PII), it is imperative that drivers undergo extensive and regular training on HIPAA, Bloodborne Pathogen (BBO), and dry ice handling. This ensures that clients can trust their critical and often irreplaceable materials are in the hands of knowledgeable professionals.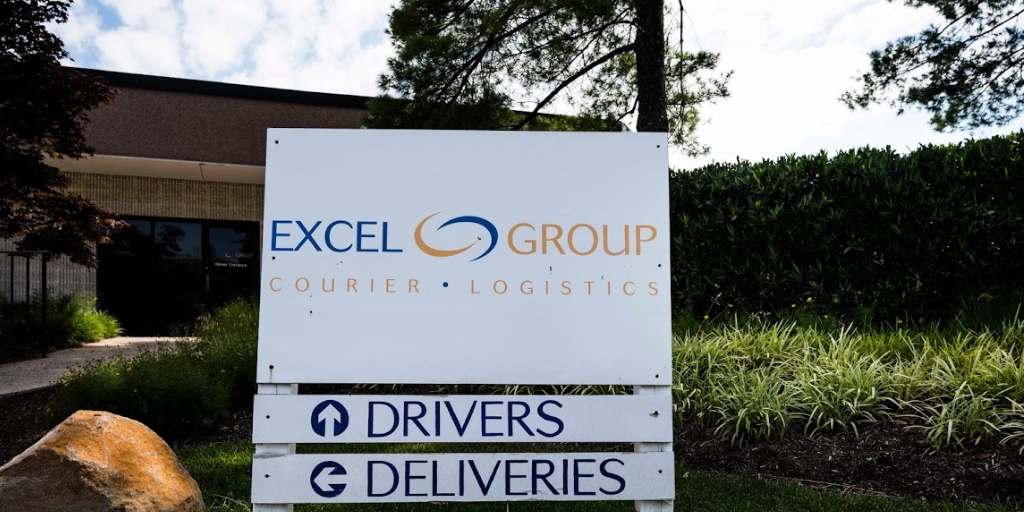 The Importance of Customizing Driver Training to Meet Client Standards
Tailoring training programs to meet client standards provides a personalized experience that makes clients feel valued and understood. By molding the service to their specific requirements, couriers can ensure that every delivery is handled to the client's expected standards.
Customized courier driver training can be based on client delivery routes, communication requirements, real-time feedback, or optimization for efficiency. This can greatly benefit both the client and the courier company. Drivers become more intimately familiar with the account. They can provide suggestions to improve the quality of the route and establish a relationship with the client and their end user.
This approach removes any hesitation to supplement delivery operations to a courier company and actually fosters a strong relationship between the courier and its clients, leading to higher customer satisfaction and loyalty.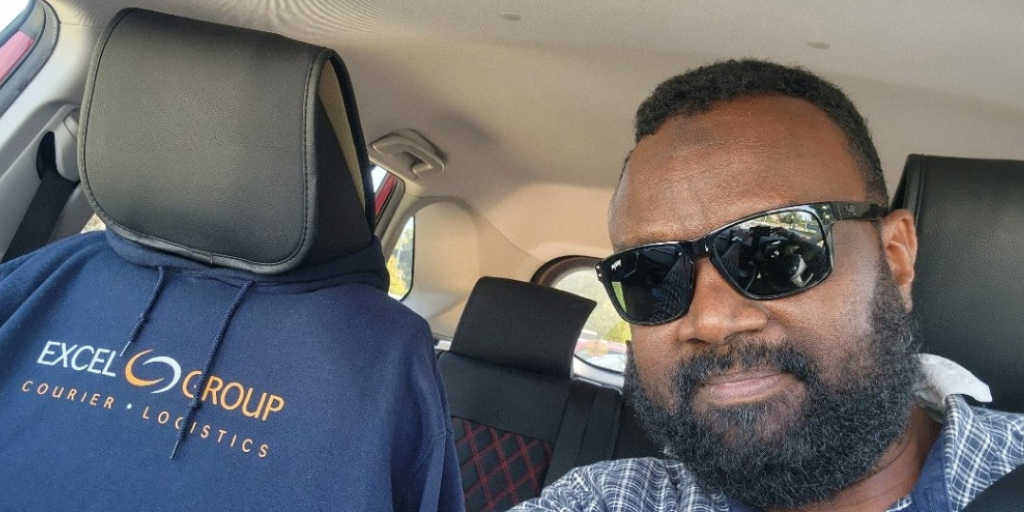 Invest in a Company That Invests in Themselves
In today's competitive business landscape, investing in quality courier driver training is not just a luxury; it is a necessity. Training can significantly enhance the customer experience, improve driver performance, and ultimately lead to the success of a courier company.
By implementing best practices, overcoming challenges, and embracing the future of training, companies can position themselves at the forefront of the industry, providing exceptional service and staying ahead of the competition.
If you are a company with your own delivery operations, it's time to take a closer look at your courier services and ask yourself if your packages are being delivered safely, timely, and professionally. If not, it may be time to consider a partnership with a company that understands the value of investing in its drivers.
At Excel Courier, we go above and beyond to ensure that our drivers receive quality, industry-specific training. With a dedicated driver recruiting and retention management team, we have developed comprehensive training programs, fostered a positive work culture, and implemented effective retention strategies. Our commitment to excellence shines through in the performance of our over 200 trained drivers.
So why wait? Contact us today to explore your options for courier services that prioritize driver training and provide optimal, customized service. Together, we can elevate your delivery operations, exceed your customers' expectations, and drive your business toward greater success—Trust Excel Courier for reliable and outstanding managed transportation services.