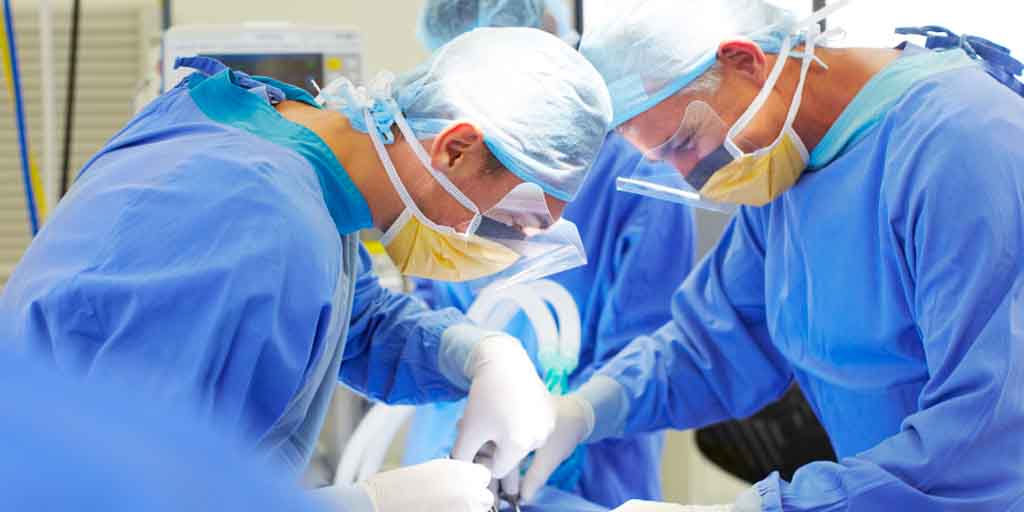 4 May
Medical Delivery Quality Assurance Stories: What You Can Do to Help Prevent Delivery Delays
Posted at 11:00h
in
Healthcare Logistics
,
Courier Services
,
refrigerator truck
,
temperature controlled
,
Cold Storage
,
Medical Courier
,
Dedicated Delivery Service
,
last-mile delivery
,
Biomedical Courier
,
cold chain
,
All
by Casey
Mistakes and oversights that occur during a critical medical delivery could result in the loss of life. Right for the shock value! Yes, because in all seriousness, it very much could. When it comes to medical courier quality control, service excellence begins with medical delivery service and client accountability. Temperature fluctuations, missed or wrong pickups, incorrect labeling, a lapse in communication, or inaccurate information could cause a delay or worse, a delivery failure. The human element has a strong presence in the biological specimen preparation and delivery process, but preventative measures can be taken. To err is human. It is important to work with an experienced medical courier team that you can trust to be an extra layer of quality assurance. They will help you monitor your medical deliveries while keeping you and their team accountable.
Recently, we sat down with one of our Client Account Managers, Jennifer Douglas, who has been with Excel Courier for nearly 15 years, to hear some stories of how our medical delivery service operations teams' alertness led to lives saved. Her years of experience come with tales of caution and success.
Below are four of the many stories that define how critical medical delivery quality assurance benefits you and your clients:
More Than Face Value | The Lost Temperature-Controlled Package
One of our medical couriers was tasked with retrieving a temperature-controlled package. This package of medical-grade material was on dry ice when it started its journey, however, the package had been lost along the way. It had been sitting somewhere for days before the client realized it was missing. Once they located it, we were dispatched to check its temperature status, recover it, and deliver it. The largest logistical quality concern we had was the dry ice levels of the package. Was it supposed to be frozen? If it had thawed out by the time we arrived and we dumped ice on it, it could damage the specimen even further. If the contents of the package could be thawed and refrozen, we would need clearance from the client to do so. There were three options: ice it, leave it, and deliver it.
Our medical delivery driver and operations office remained in contact the entire time. The office was aware of the package's importance – containing pharmaceuticals, human blood, or plasma samples on ice. The possibilities of the package contents and their importance to the client could not be understated. Where did the samples come from? Who were they for? How could a delivery failure impact others?
Excel Courier understands the importance of medical delivery and transport. We don't take things at face value. We dig in and get the answers we need to provide excellent client service. A kidney on wet ice only lasts so long in its box. If it was for a transplant, it is ruined, and that's someone's life. Understanding that urgency, you will hear this team press, even on our customers, when time is of the essence and we need them to make a decision.
Victim of Poor Information | Surgical Instrument Delivery Discrepancy
In most instances, surgical instruments are packaged in a very innocuous box. Within the box are the larger metal trays that we are all used to seeing. In this medical shipment, there are four of them. Within that tray are surgical instruments and/or implant pieces. These are either sterilized and reused for surgery, or have already been sterilized, and are going into surgery. Each one has a set number. Set numbers are vital. Most of our medical customers will give us the set number.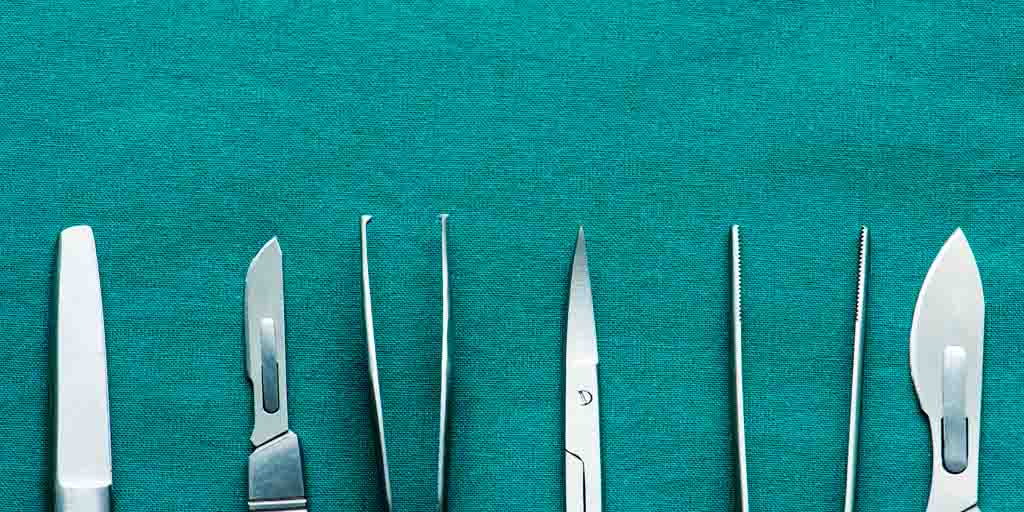 Our client became the victim of poor information, which happens often. They received an order from their client, a technician from another company that does implants and medical-grade sets. Our client was told there was one set ready to be picked up. That information trickled down to us. When we arrived, there was a discrepancy in the tray (piece) count. There were four sets stacked together, but their client counted it as one set.
Communication is made to clarify information. We call the client, they call theirs, and their client has to call the technician to confirm. It circles back to us. It's something we need to wait for, but we will not move with a discrepancy that hasn't been confirmed by the client.
It turns out we only needed to take one of the four sets. The other three were for somebody else completely. If someone else had been there before us and seen that stack, they may have taken all of the boxes. The trays we were assigned to could have been instruments needed for urgent surgery. Communication is an essential function of a successful and timely medical supply delivery.
A Life on the Line | Transplant Mislabeling in an Organ Delivery Assignment
Organ deliveries are always for one of two scenarios: transplant or research. The package is always clearly labeled. Organs being delivered for research will be dissected and analyzed. Organs for transplant will go into a living human body. Last-mile medical deliveries such as a transplant delivery will save a life. If the box is mislabeled, it's a big deal.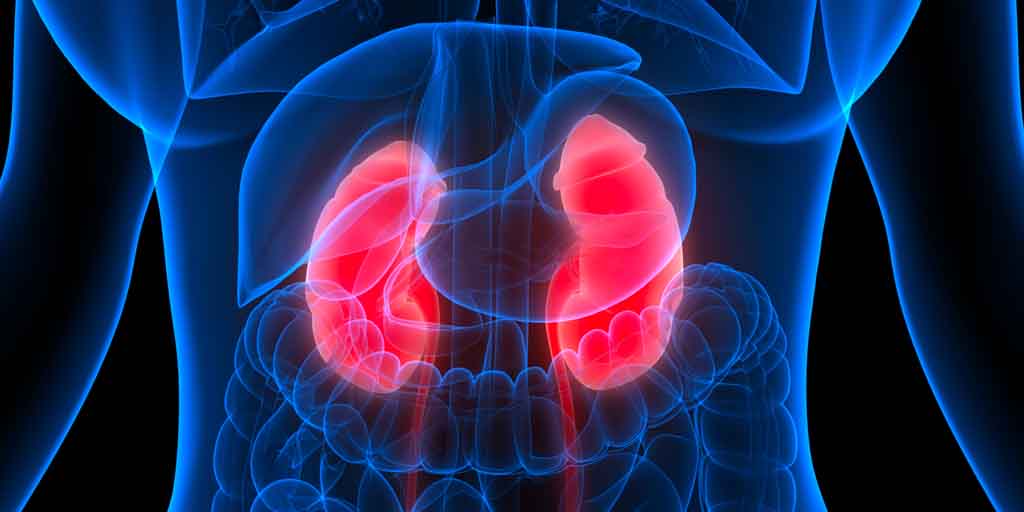 Many years ago, we were assigned to pick up a right and left kidney for researchers. The box had been recovered. At this point, we were not the tendering agent. We were the recovering agent to the person who put them on the plane. Our job was to confirm the material when we got there before delivering. The medical courier took a picture and performed his due diligence. It had the right UNOS (United Network for Organ Sharing) I.D. number. However, instead of saying 'research', the label said, 'transplant'.
The courier didn't move and called us. I immediately got on the phone with the client and sent them pictures, telling them how those were two very different things. We could not risk taking this piece to be dissected if it was supposed to be going to someone. Do you know what the answer ended up being? It was in fact for transplant. They put the wrong sticker on it. It comes down to a lot of human error.
The Hunt for Medical Materials | Where Is the Kidney?
Details are important. Last week there were two kidneys from the same donor. It is the tendering agent's responsibility to confirm that they put the right organ on the right plane. The tendering company set it up so that they would be delivered to the closest airport to the destination. Our job was to recover the kidneys once they arrived at the airport. One kidney flew into BWI and the other kidney flew into Charlottesville. One airline said they lost the kidney, and the other said it wasn't the correct kidney.
The hunt was on. Come to find out, they were in the right places all along. What ended up happening was the customer never gave us the proper airwaybills. We were at the airline for hours and hours looking for the numbers that matched, and are required to get the right items. We didn't have the right numbers to get the items and it was our research and persistence that made this discovery. We are working together with our clients to help them be successful, no matter what it takes.
How Excel Provides Quality Assurance for Your Time-Critical Medical Deliveries
Every layer of medical delivery quality control should be treated as critical as the last, especially in the last mile. These medical deliveries have gone through a whole journey before they reach us. We are typically the last layer of accountability in the chain of custody. Some variables our team does to ensure your delivery is successful:
Detail Oriented. Our Client Services team heavily monitors every detail of each order. Anything that seems awry or information that may be missing will be followed up on.
High-Level Communication. Nothing is done without client approval. If anything doesn't match the information we received from the client, they will be alerted. For example, if the ticket said we are picking up 5 bags and there are 4, we won't move until we have received word from the client that it is OK to go with only 4. If there is supposed to be 5, we won't leave until we find out where the 5th is. When it comes to medical specimen delivery and medical supply delivery, we know that any misstep could be fatal. If we fail to retrieve or deliver the exact order, results or life-saving interventions could be severely delayed.
Monitoring flights for medical shipment recoveries. To schedule a timely and successful recovery, we match the information provided to us in the airwaybill to the actual flight. Did the shipment make the flight? What is the routing and the landing ETA? If there are any discrepancies in information, we follow up with the client and change the tickets accordingly.
Internal Intelligence. We rely on our own internal intelligence to get the job done. Have we been to this location before? Does the time the client requested match up to the destination's hours of operation? We consider each variable to set expectations and achieve our delivery goals.
Clarify vague information. If our team is lacking clarity, we will not hesitate to clear the air. For example, we received a job to pick up four 24x24" boxes that weighed 27kg from a hospital and were told to deliver "whenever". No department was given for the recipient. Which department? Hospitals are large. We were only given one name for the doctor, Richard. Is that his first or his last? What's his full name? We're 24/7/365, "whenever" could really mean whenever. We push for a time. What time do you actually want this delivered by? 27kg, is that each piece or the total weight? This could be a difference in the type of vehicle that is sent.
Cold Chain of Custody and Temperature Management. When we provide dry ice replenishment, the instructions we are following from the client are to "replenish, as-needed". No specific amount is typically provided. We use our own formula to determine the appropriate amount based on the size of the shipment. What if we get to the pickup location and three of the four boxes are fine, but one has no ice? It can be as simple as being told to go ahead. If it's been thawed for 20 minutes, we tell the client and whatever the decision is, we do it. Whether it is to deliver it or sit there and wait until we hear back from the client. The result could be, "We made a mistake. The fourth box isn't a dry ice box. It's ambient". All of those variables can play into one single job.
Right Tools for the Job. Will the medical courier driver need to bring a frozen, refrigerated, or ambient cooler? Dry or wet ice? Will this need a reefer truck or van? Does the client need a seal with an identification number to keep the material secure? We keep seals at Excel Courier. There are TSA seals that require bolt cutters to open and there are ones that are easier to seal, depending on the client's needs. Unless requested otherwise, we provide the easier ones. This prevents a situation where freight is locked up and the destination can't get to it. Use your branded thermoregulated material and bring the right size. Live animal transport requires a clean sanitized vehicle, mostly cargo vans because there's no carpet. Those fibers can jeopardize the animals.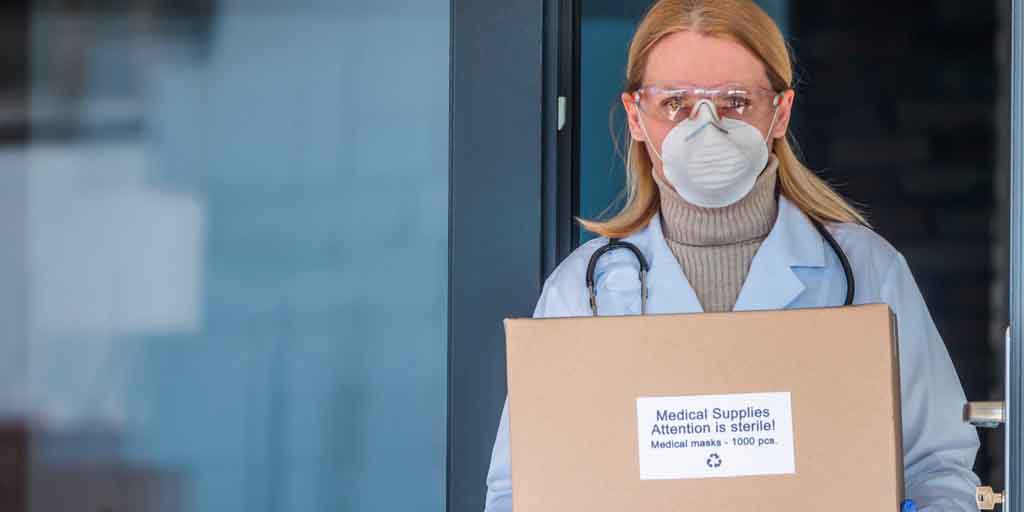 11 Ways to Prevent Delays During Your Medical Deliveries
1 out of 5 jobs we receive has incorrect or minimal information. It is our responsibility to validate and/or obtain that information for order accuracy. However, every minute counts. Back-and-forth correspondence with the client to troubleshoot, confirm information, or wait for approval causes preventable delays. Here are some critical pieces of information that you can provide to help expedite this process and cut down on your unnecessary costs such as wait times.
Be Specific. This is a general blanket statement. When providing any job information, consider how detailed the information could get. A courier would rather have more than not enough.
Validate addresses and specific departmental information. This will help the courier team easily navigate sites and provide seamless delivery.
Provide Special On-site Access Instructions. Any information for easier access. Will there be a gate code? What is it? Will the driver need special credentials to get onsite?
Offer Thorough Contact Information for who is calling in the order, who we're picking up from, and who it's going to. Full names and direct phone numbers will help pinpoint who to speak with for quick resolutions.
Keep Updated Hours of Operation. When submitting pickup and delivery times, will those sites be open? This will prevent your courier from arriving at the destination with this critical material to only find out they are closed.
Specify Ready and Delivery Times. What time will this be ready and what time do you actually want this delivered? Time is of the essence and your representative will push for a specific time.
Provide Correct Piece Count. Any discrepancies on site will result in a delay as our team confirms if this new count is correct or incorrect.
Accurately Identify Weight and Dimensions. Are the weight and DIMs correct? Clarify if it is for each piece or the entire order.
Verify Temperature Requirements. Is this frozen, refrigerated, or ambient?
Communicate Dry Ice Replenishment Alerts. If known, how much dry ice is needed for replenishment?
Maintain Correct Documentation. Is the information on the air waybill or POD correct? What documents does our driver need to recover your shipment? Does the airline need further payment for storage?
We know that our clients approach their work with the same level of care and want to be successful. Providing complete and accurate details means the right information is conveyed to us. This is vital to successful medical delivery, free of unnecessary volleying correspondence and downtime. Excel Courier understands the importance and critical nature of these deliveries. Our operations team's awareness of quality assurance and attention to detail is unsurpassed.
If you're ready to leverage a medical courier service that understands the industry and your specific needs, contact us today for a free quote.
---
Related Services
Related Posts