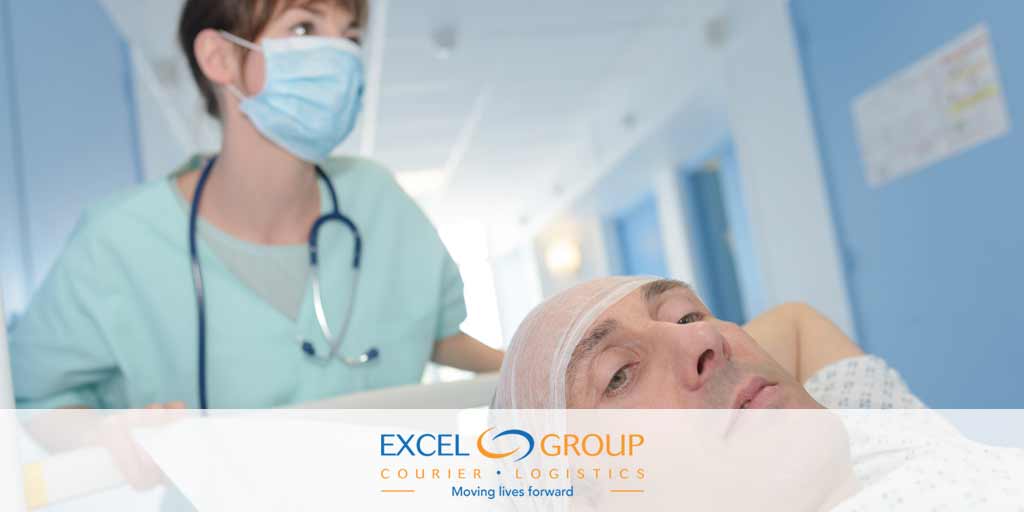 25 Feb
Lifesaving Last-Mile Medical Specimen Delivery
John* hung up the phone in disbelief. Tragically, a deadly accident had just ended a young life, yet for the first time in many years, he allowed himself to hope just a little. John desperately needed a liver transplant. In fact, his doctors told him on more than one occasion that he was living on borrowed time. While he accepted his fate and his affairs were in order, John wanted to live. The problem was, John's rare AB-negative blood type dramatically lowered his odds of finding a matching organ donor. He needed a miracle and ironically, his had just died and was now moving through a carefully orchestrated, time-sensitive, healthcare logistics process that would end up with him either dying or waking up with a new liver, and, a new lease on life.
Behind the Scenes of Lifesaving Medical Procedures
When we hear about a successful organ transplant or any complex lifesaving medical procedure, it's common to think only of the operating room and the surgery. Let's face it, that's impressive, but it's only the proverbial tip of the iceberg. Consider John's story and imagine the cascade of healthcare logistics events and processes triggered by the sudden availability of a much-needed organ. For example:
Who's in charge and how are such events orchestrated and managed in a unified way?
What's the plan? What's the contingency plan?
What services, service providers, and service levels are needed and how are they activated, mobilized and demobilized.
How and when do involved entities communicate?
How is compliance with applicable protocols and government regulations governed?
How are all of the elements necessary exercised and maintained so they are ready when needed?
Etc.
There is no doubt that a successful organ transplant of any type is an amazing feat of medical technology, human ingenuity, and skilled expertise; but that's not all. Without healthcare logistics, none of those critically important elements get to play a role. Successful patient outcomes from life or death medical procedures depend on streamlined healthcare logistics, and, streamlined healthcare logistics involve a vast array of resources, capabilities and advanced planning. Back to our story.
Medical Courier Services Provide Healthcare Transport and Lifesaving Last-Mile Delivery
With much anticipation, John drove to his local hospital in Fairfax, VA. There he would be admitted and prepped for liver transplant surgery. Along the way, John's nurse called to report that the organ was successfully extracted from its donor at a healthcare facility in Baltimore, MD. Soon a medical courier would pick up the precious cargo and deliver it to his awaiting surgical team.
One can only imagine John's thoughts upon learning this information. Unbelievably, his new liver was just 60 miles away. Still, anyone familiar with the Greater Washington DC Metropolitan Area knows that those are sixty miles of bad road. Anything could go wrong while navigating the second most congested commuter route in the country. Traversing that 60 miles could take an hour and a half to four hours. Did he think about the medical courier delivering his liver and whether or not that person knew that his life was in their hands? Did he wonder what type of vehicle one uses to transport a liver? What type of container would be used to transport the organ? Did he dive deep and consider the selection criteria by which his healthcare provider had selected the medical courier contractor – upon which his life now depended – and hope it wasn't the lowest-cost bid? Probably not, but when his new liver was picked up for last-mile delivery, there can be no doubt that he was thinking about healthcare logistics and medical courier services; whether he knew it or not.
Medical Courier Delivery Plays a Vital Role in Patient Outcome
Prepped for surgery, John lay on the wheeled hospital bed as his nurses shuttled him down the hallway. As they passed the nurses station he heard someone say, "the medical courier delivery from Baltimore just arrived." In the operating room just before the anesthesia set in, the lead surgeon heard John mumble something. "Did anyone pick that up," he asked? The head nurse answered, "sounded like he said, glad they didn't choose the low-cost bidder, and he appears to be smiling."
Thanks to a well-orchestrated web of healthcare logistics and medical professionals, John's transplant was a life-extending success.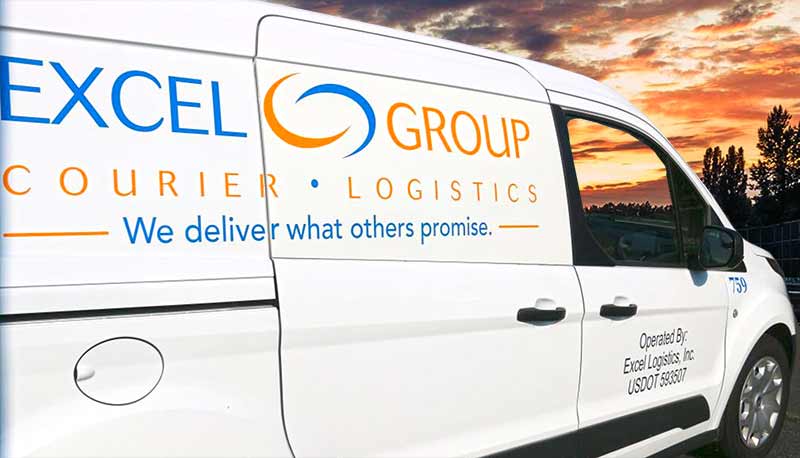 Medical Courier Services
Looking for a medical courier service? Excel Courier's dedicated support team and knowledgeable drivers are available for your routine to most urgent and demanding requirements.