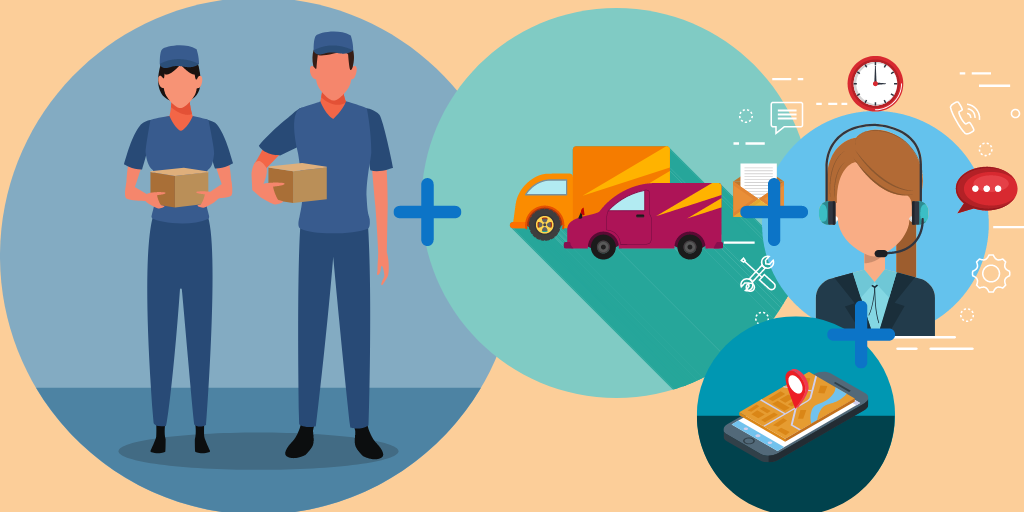 19 Jul
Customizing Your Managed Transportation Services
Dedicated delivery services provided by a courier or transportation partner can solve several delivery operation issues, such as addressing driver and vehicle shortages, expanding to new markets, and recruiting resources for seasonal demands. However, transitioning to a new courier service agent can be daunting for businesses. This is often due to concerns about service alignment and potential quality issues.
The basics of managed transportation, or dedicated delivery service, is adapting courier services to meet the specific needs of your delivery operations. The fear of disruption can be eliminated by using a courier partner that customizes its services to fit your specific needs.
Your courier service should align with your operations, not vice versa.
From vehicle selection to technology integration and everything in between, Excel Courier can demonstrate how manageable and customizable a transition to a new dedicated delivery service partner can be starting on day one.
Dedicated delivery, or managed transportation, is an internal transportation department solution that provides you with fleet resources, specifically drivers and vehicles. Your carrier partner can either take on the functions of your delivery operations, or you can absorb their resources into your delivery operations - allowing you to manage them along with your own internal drivers and fleet.
Whether you require a full-time team of drivers and a fleet of vehicles or just a few drivers and vehicles for an upcoming project, dedicated delivery services can provide you with a comprehensive or supplemental solution.
By entrusting your transportation to a dedicated delivery service provider, businesses can streamline operations, improve efficiency, address unexpected shortages and failures, and achieve a more optimized delivery network.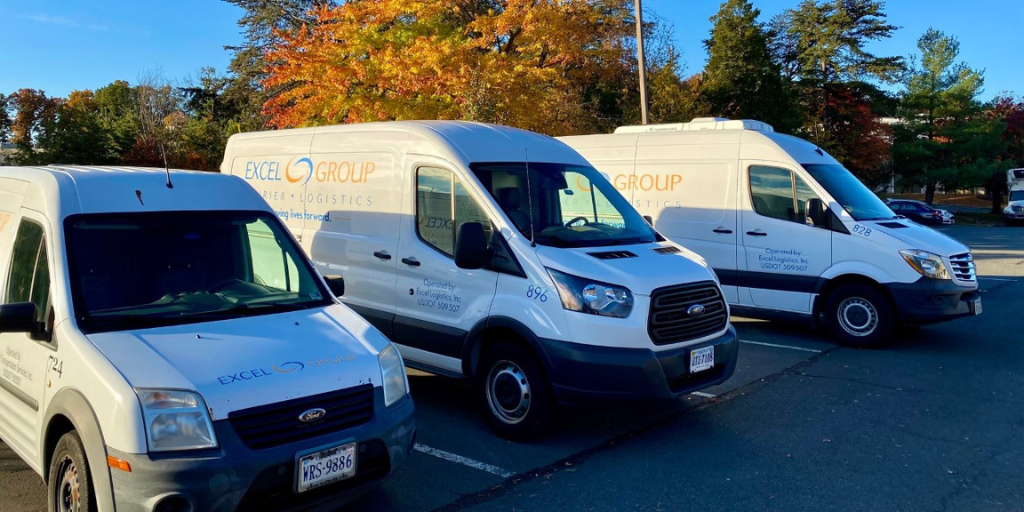 Why Are Couriers The Solution?
A courier's primary responsibility is delivering material around the clock safely and reliably, so they must invest in the resources, technology and equipment to provide frictionless service. GPS tracking, technology integrations, advanced routing capabilities, and state-of-the-art delivery vehicles are ways they continually improve efficiency and accuracy.
Excel Courier Executive Vice President Stephanie Grant states, "..it's expensive to run your own employee fleet. Dedicated Delivery Service takes a lot off the customer's plate because they have a business to run. Working with a trusted partner is very helpful and enables these folks to concentrate on what they do best."
Ways To Customize Your Delivery Operations
Your clients are accustomed to a certain level of service. By customizing and tailoring the managed transportation service, you can optimize your logistics operations, enhance customer satisfaction, and gain a competitive edge in today's rapidly evolving logistics landscape.
Discussing the specific requirements of your account with your transportation partner is critical. It lets you understand how flexible their approach will be in managing your deliveries. Here are some ways dedicated deliveries can be customized to achieve this:
Drivers and Vehicles
Easily adding and customizing drivers and vehicles is the most important aspect of Dedicated Delivery Service. It enables you to quickly shape the form and function of your fleet to match your current needs. For example, if you're unsure whether the timing is right to lease another vehicle and hire another driver, a dedicated delivery service provides you with a timely and effective alternative.
A flexible service will offer you many options to choose from when creating a customized fleet including the number of drivers and vehicles, the vehicle types (cars, vans, straight trucks, tractor-trailers), required hours per day, overall duration of usage, special equipment capabilities, specific driver training and certification requirements, and more.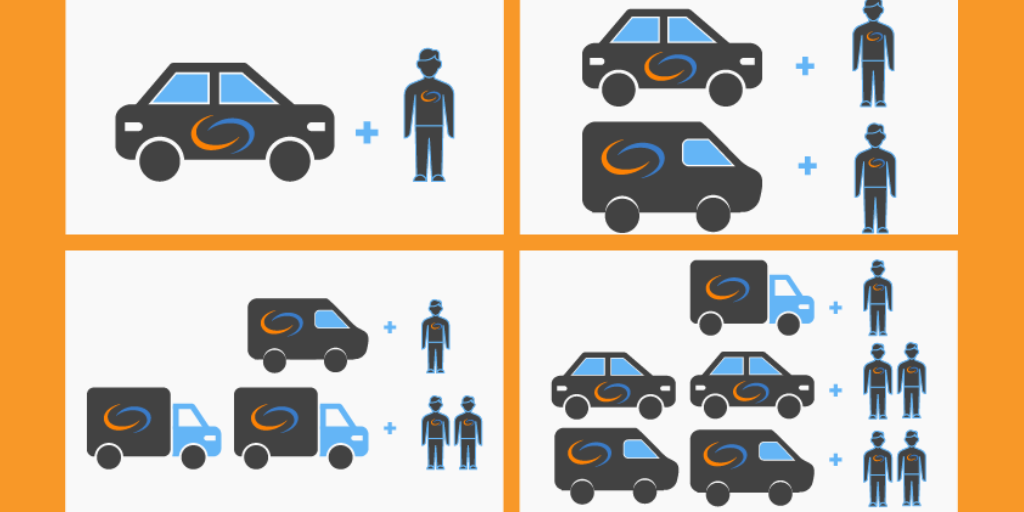 Communication and Dispatching Style
The level of communication and control between you, your courier agent, your clients, and the drivers can be customized based on your preference. You can choose to have complete control over the delivery process and directly dispatch your drivers or delegate the responsibility of managing your delivery operations to your courier agent. There are also options in between.



You can choose how involved you want to oversee these operations based on what works best for your team and resources. It's all about finding the right balance.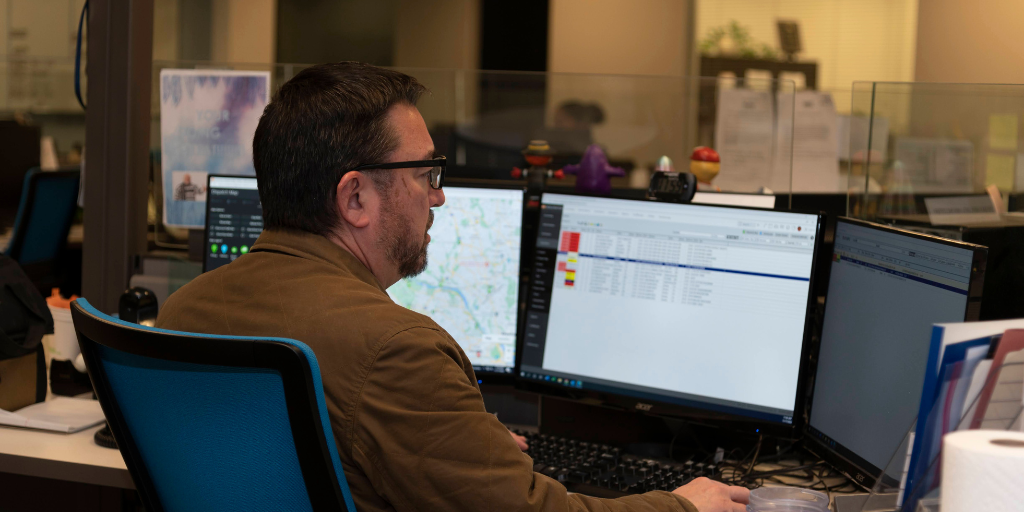 Integration with IT Systems
Utilize your courier partner's transportation management system or integrate them into
your internal IT systems using
EDI or API
. This enables seamless data exchange, such as order information and tracking details. Integration streamlines your operations, reduces manual effort and errors, and improves delivery accuracy.
A dedicated point of contact who understands your requirements and provides personalized assistance can significantly enhance the overall managed transportation service experience. This individual can address specific needs, offer tailored solutions, and function as the single point of contact for all service-related inquiries,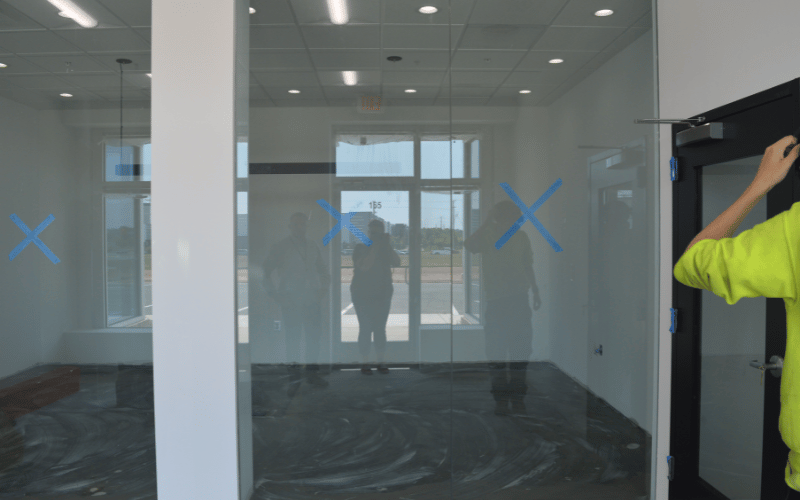 Service Launch
The time it takes to get your new fleet up and running is something to consider. It will vary depending on the size and complexity of your routes, and you may not want to do everything at once. You could integrate the new fleet gradually, tackling one route at a time or even just a few days per week until you build up to full service. This way, you can ensure a smooth transition without overwhelming your team or customers.
Customize Your Dedicated Delivery Strategy Today
With these customization strategies, you can create a managed transportation service that aligns with your unique business needs, improves operational efficiency, and increases customer satisfaction.
If you're interested in exploring this service, start a conversation with Excel Courier. We offer a range of options that empower you to optimize your delivery operations. We are committed to providing efficient, reliable, and personalized solutions that help your business thrive in the ever-changing world of logistics.
Excel is large enough to provide quality service and versatile enough to offer customized solutions.
Contact us today to discover how our solutions can transform your delivery services, enhance efficiency, and exceed your expectations. We welcome the opportunity to become your trusted partner in navigating the world of managed transportation and achieving excellence in every delivery.
To learn more, visit our Dedicated Delivery Service page.