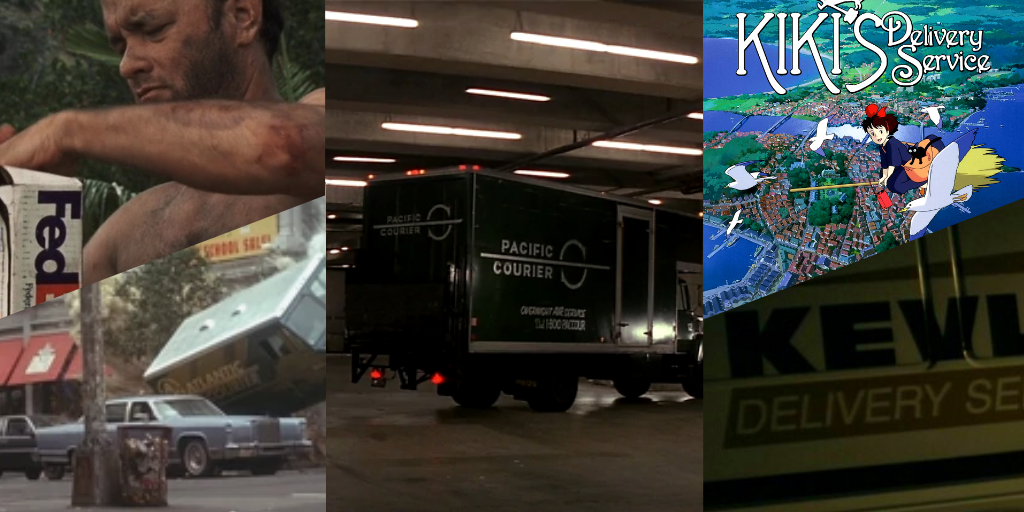 2 Sep
10 Courier Moments in Star-Studded Movies and TV
10 Courier Moments Featured in Movies and TV
Couriers have become cultural icons in large and small ways, sometimes even explosive. As it turns out, stars on the big screen need deliveries too. Here are 10 of our favorite silver screen and tv moments and the lessons we can all learn from their mistakes or achievements:
In the last 5 minutes of season 6, episode 14 (the series finale), Moira Rose lets her children, Alexis and David, know the "couriers are coming for the bulk of the luggage" and to "make sure the girls (her wigs) are shipped in a temperature controlled cargo container." If Moira Rose can trust a courier with her most precious cargo, so can you!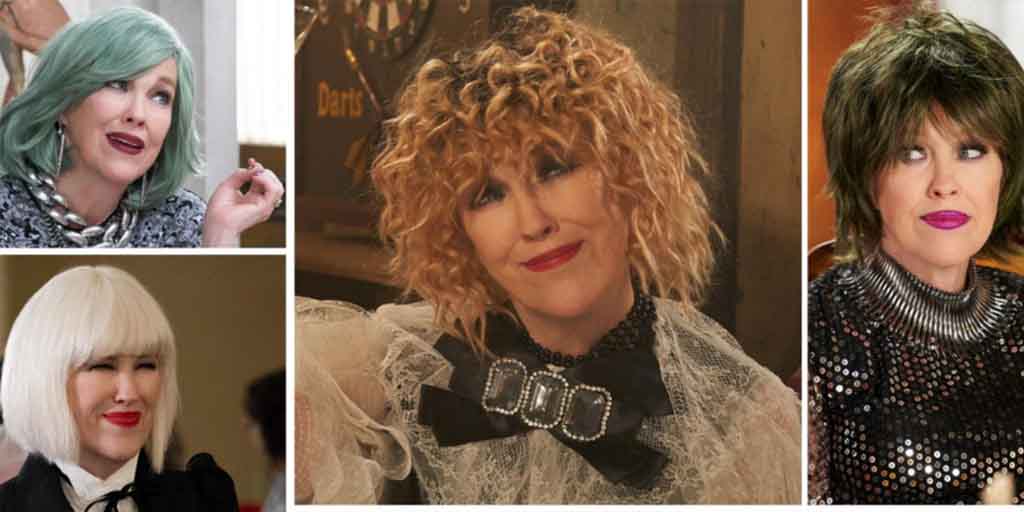 2. Die Hard (1988): Pacific Courier
Have you heard of this movie? In this (debatable) Christmas movie, the villains use a courier truck as a way to infiltrate the building undetected. Although not used in the best light, at least they were on time!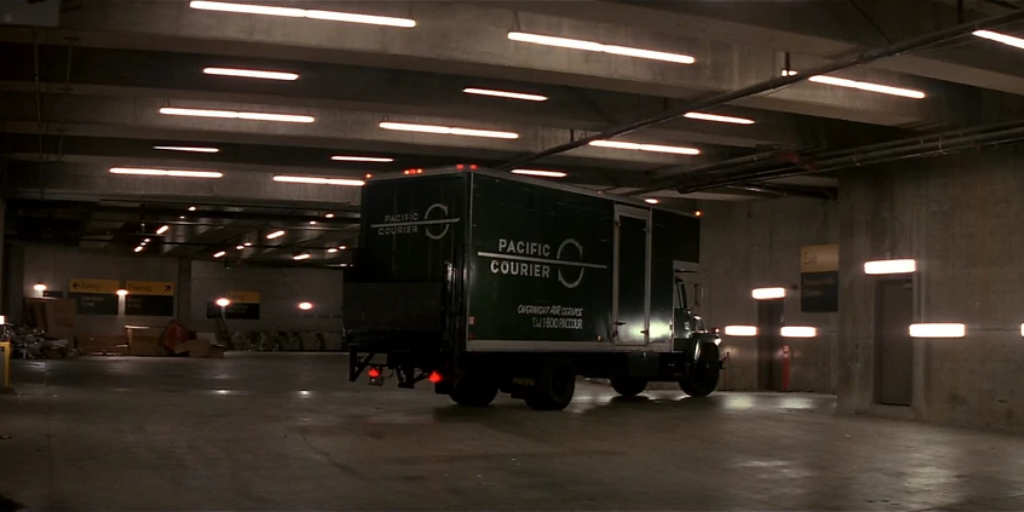 3. Die Hard with a Vengeance (1995): Atlantic Courier
At the movie's beginning, this courier truck pays tribute to a similar truck the villain's brother used in the first film (above). This wreck is why it is so crucial for your courier to have the proper insurance coverage.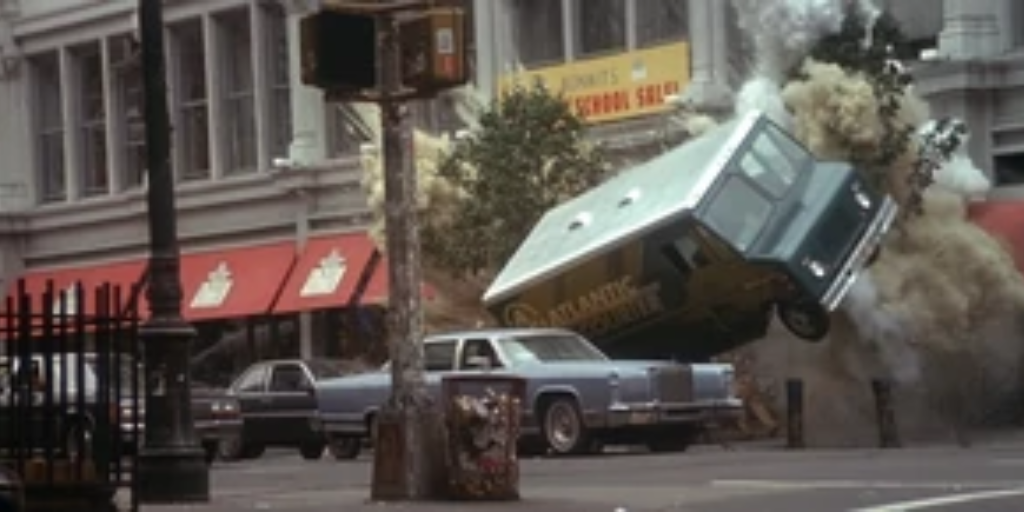 In 'Speed,' there is the plane with 'Pacific Courier Freight' written on its side that is destroyed when the bus explodes. Starting to notice a pattern? They used this company name or a version of it in many movies. This scene is another lesson in making sure you purchase additional insurance on your shipments. We promise it's not as explosive in real life. Your material is safe with us!

"Wilson!" Cast Away is a must-watch movie, except if you're on a plane. Please do not do that.
The premise is that Tom Hanks' character is stranded on an island with his volleyball best friend, Wilson, after the FedEx plane he was on, for work reasons, got caught in a storm and crashed. He was the sole survivor on an island for four years. Spoiler alert ahead!! But c'mon, it's been out for 22 years.
After he makes a shanty raft, he floats out to sea and is eventually rescued. After all this time alone, he saved one package, giving him hope. At the very end, he delivers that package. Proving couriers are reliable and come through in the end.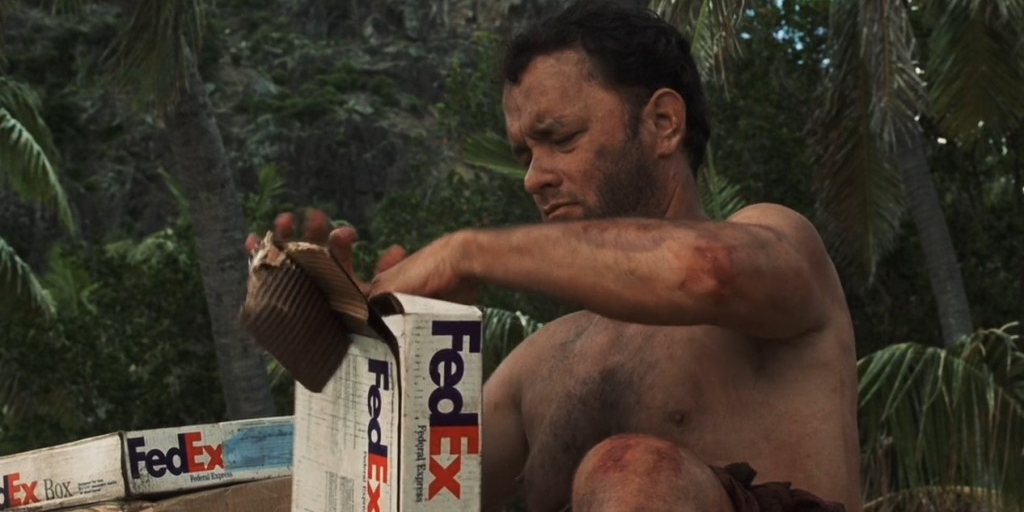 In this Japanese animated film, Kiki, a young witch, supports herself by running an air courier service on her broom. She helps and finds fulfillment in delivering goods to the local community. We can't confirm if Kiki was TSA-certified, but she was very passionate about her work and always made sure she provided dependable service!

Keanu Reeves makes it on the list again, he must really enjoy couriers! Daisy was a beagle puppy gifted to Keanu's character (a retired hitman) by his late wife to keep him company in her absence. Daisy was delivered by a puppy delivery service, Kevlin Delivery Services. The event sparks the plot and even the franchise. But at what cost?
The courier was dedicated to delivering a fragile item promptly while keeping it safe and intact. Excel Courier even provided a puppy delivery service during the pandemic. Our deliveries had much better outcomes. There was nothing better than watching a puppy run into the arms of its new family!

This action-packed movie stars Jason Statham, who transports high-profile packages for anonymous clients. One package he's asked to transport starts moving and he soon finds out it's a person. This surprise teaches the importance of chain of custody, knowing who your clients are, and properly labeling all your packages. On the other side, Jason's character has a rule not to open the package. This is good practice. Unless told otherwise by your client, a courier should not open the package! He was only following orders, at first, as unclear as they were.
Based on a true story, this historical spy film is about a British businessman (Benedict Cumberbatch) recruited by the CIA to courier critical, top secret documents and packages to and from a high-ranking Russian informant. Some of these documents contained information that helped the CIA with early details on the Cuban Missile Crisis.
Couriers handle important documents every single day that could be life-changing and life-saving! The number of lives affected by outstanding courier deliveries is infinite. Being in the Washington D.C. area, we've seen our fair share of high-profile deliveries and understand that confidentiality is critical in this industry.

Believe it or not, the number of bike courier movies out there is quite expansive! But we'll stick to covering only this one. Joseph Gordon-Levitt's character picks up a package that ends up being an object of desire for one dirty cop (Michael Shannon), who hunts him down through New York City to get it back.
During their first encounter, the bike courier refuses to give the cop the package unless he receives authorization from his dispatcher. That's great practice! Instead, a signature is required by the recipient who is authorized to receive the package. This person was not. Good move. That could have ended dangerously. Eventually, the courier, with the help of his dispatcher, delivered the package safely and minutes before the critical deadline.
Couriers in Hollywood Vs. Real Life
Couriers handle a lot of exciting or life-saving deliveries, anywhere from puppies to cancer treatments. These deliveries impact many lives. Who knows? One day couriers may get their own Hollywood star.
While we do love our industry represented in Hollywood, it is not always this action-packed and scary. But there is a lot to unpack and learn from them. Remember that proper chain of custody, timeliness, reliability, effectiveness, great insurance, and confidentiality are vital for your couriers to practice to avoid being featured on the next matinee.
A 5-Star Courier Service
Speaking of stars, if you're looking for a courier to check all those boxes, contact Excel Courier today!