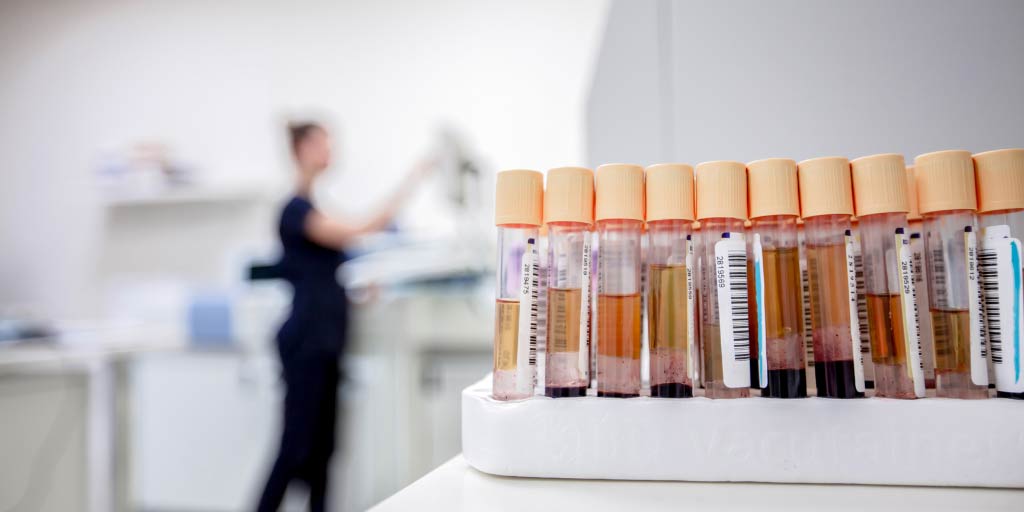 27 Jun
The Importance of Medical Courier Services in Northern Virginia
Posted at 13:21h
in
Healthcare Logistics
,
Courier Services
,
refrigerator truck
,
temperature controlled
,
Cold Storage
,
Medical Courier
,
Dedicated Delivery Service
,
last-mile delivery
,
Biomedical Courier
,
cold chain
,
All
by Casey
The Vital Link between Northern Virginia Hospitals and Laboratories
Northern Virginia medical courier services provide a vital link between hospitals, laboratories, healthcare clinics, and other medical facilities. They ensure that specimens, lab results, x-rays, and other medical materials are delivered to the correct destination, intact, and on time. Northern Virginia hospitals and labs rely on these services to ensure that their patients receive the best possible care.
The region's hospitals and laboratories are some of the best in the country. They provide cutting-edge treatments and research that can save lives. But these institutions cannot function without the help of medical courier services. By transporting specimens and other medical items between hospitals and laboratories, these couriers play an important role in ensuring that tests and treatments can be administered as quickly as possible.
Northern Virginia
Northern Virginia is a region in the Commonwealth of Virginia, adjacent to the District of Columbia, that includes Arlington, Fairfax, Loudoun, and Prince William counties and the independent cities of Alexandria, Fairfax and Falls Church. It is composed of several smaller metropolitan areas and neighborhoods. Northern Virginia is one of the most affluent and highly educated regions in the United States. The region is notable for its high-tech, defense, healthcare, and life sciences industries. Northern Virginia has a strong economy and is home to many major corporations. The greater region is also home to several major universities, including Georgetown University, Northern Virginia Community College, George Mason University, Virginia Tech, and the University of Virginia.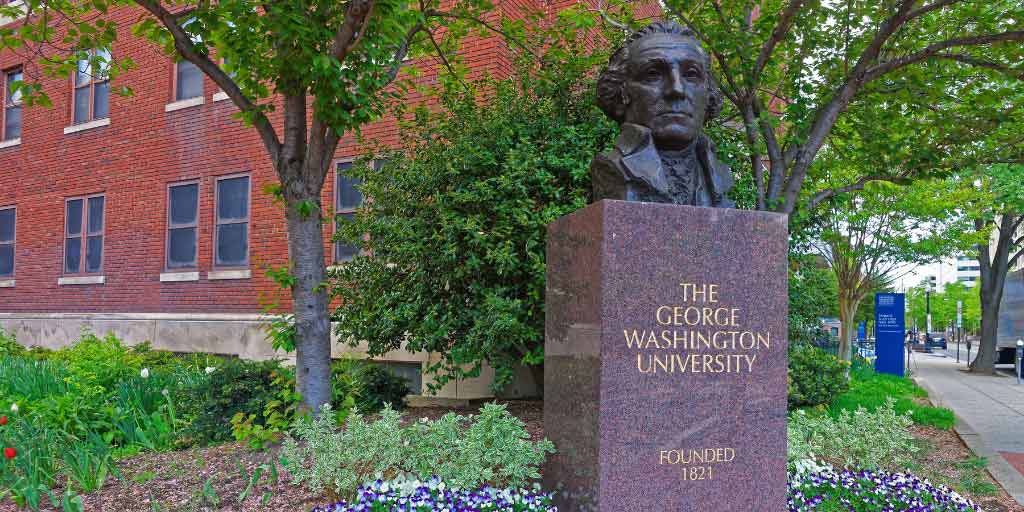 One of Northern Virginia's not-so-flattering characteristics is traffic congestion. In fact, Northern Virginia's traffic congestion and commute times are legendary. Road construction projects, accidents, and the confluence of major roadways cause frequent traffic jams and brutal commutes. Drivers and delivery services not familiar with this area and its traffic patterns are in for a real challenge.
Northern Virginia Hospitals
Northern Virginia is home to a number of excellent hospitals and health systems. Hospitals include Inova Fairfax Hospital, which is the largest hospital in the region and the flagship hospital of the Inova Health System; Reston Hospital Center, which is a leading provider of outpatient services in the region; and George Washington University Hospital, which is a teaching hospital affiliated with George Washington University.
There is a high concentration of physicians in Northern Virginia. The many major universities and hospitals located in the region have led to a large number of physicians choosing to practice there. The area has a wide variety of medical specialties, and patients have access to some of the best care in the country.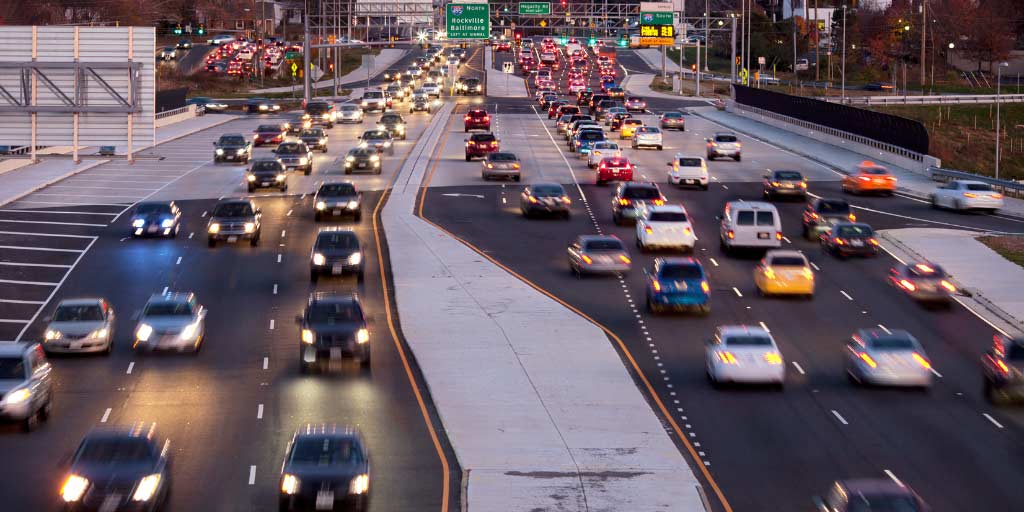 Northern Virginia Laboratories
Northern Virginia boasts many distinguished laboratories. The region is home to the National Cancer Institute (NCI) Frederick National Laboratory for Cancer Research, which is the largest cancer research center in the world. The laboratory is part of the National Institutes of Health (NIH) and is headquartered at the Fort Detrick military base in Frederick, Maryland. The laboratory is home to a number of important research programs, including the Cancer Genome Atlas project, which is mapping the genomes of cancer cells in order to better understand the disease and develop new treatments. Pathology laboratories in Northern Virginia also include the Georgetown University Hospital laboratory, which is a teaching hospital affiliated with Georgetown University, and the Inova Fairfax Hospital laboratory, which is the flagship hospital of the Inova Health System.
Northern Virginia Medical Couriers
Northern Virginia medical courier services are essential to the region's healthcare system and its population health. Hospitals, hospital affiliates, and laboratories there generate thousands of medical specimens and other items that they need medical couriers to pick up and deliver on a 24-hour daily basis all year long. Lives literally depend on it. The flow of items is continuous, but not without friction. Traffic, weather, timing, temperature, training, staffing, fleet maintenance, and many other factors make the work of a medical courier service challenging. When selecting a medical courier service, it's critically important to ensure they are experienced, reliable, and have a long history of safe, on-time delivery.
Northern Virginia Hospitals, Medical Couriers, and Laboratories
Physicians caring for patients in the hospital and other healthcare facilities need information in order to diagnose patients. Many conditions, diseases, and illnesses can only be accurately detected through various tests and medical procedures which take place in laboratories. In order to conduct these tests, laboratories require certain medical specimens such as patient body tissue, blood, nose and throat swabs, or urine. Medical couriers have the specialized training needed to safely transport these medical specimens and other medical items needed by laboratories and hospitals. When a pathology laboratory is in a hospital, medical couriers often pick up medical specimens from doctors' offices and clinics and deliver them to the hospital lab. When a testing laboratory is not within a hospital, medical couriers pick up medical specimens from hospitals, doctors' offices, and clinics and deliver them to the external lab. Either way, the medical courier makes sure that specimens and other items are safely delivered on time to the correct destination. The laboratories can then conduct the necessary testing and provide the results to the patient's physician. Test results provide doctors with the information they need to care for and diagnose their patients. This interaction between physicians, hospitals, medical couriers, and laboratories continues around the clock every day and helps patients in Northern Virginia receive excellent and accurate care. The interaction model of a medical courier often includes the following scenarios:
In-house hospital lab

. Hospitals can have their own in-house lab(s) for quick test results needed in emergency situations or in high volume. However, these hospitals usually have offsite affiliated clinics and practices that send specimens to their labs. Medical couriers make routine or on-demand trips to each facility to retrieve and deliver items to the hospital laboratory for testing.
Hospitals send specialized tests to central and/or local labs. Many tests are highly specialized and are only available at laboratories external to the hospital. Medical couriers can deliver medical specimens to these external labs when they are local. If the destination is not local the medical courier can deliver the medical specimens to a national carrier (e.g. FedEx, UPS or UPS) at the airport or other appropriate carrier facility.
Hospitals that send ALL tests to outside labs. In this scenario, aside from emergency tests, hospitals outsource all of their lab functions to a vendor with central and/or local labs. Medical couriers can deliver medical specimens to these external labs on a routine or on-demand basis.
Public Health Laboratories (PHL). According to the CDC, the two main purposes of public health laboratories are to prevent the spread of disease and to monitor the well-being of population groups. They perform diagnostic testing, reference testing, and disease surveillance. They also provide emergency response support, perform applied research, and provide training for laboratory personnel. Medical couriers partner with PHLs directly and provide dedicated courier services (vehicles and drivers) for predefined durations to pick up medical specimens from hospitals and physicians on a routine basis and deliver them to the PHL.
Start A Conversation With Excel Courier
Excel Courier has over 35 years of experience providing courier service in Northern Virginia and the greater Mid-Atlantic states. With headquarters located in the heart of Nothern Virginia, delivering important items to destinations in the traffic-congested DMV is what we do best. We pride ourselves on our ability to meet our customers' needs, no matter what they may be. Is your laboratory, hospital, or healthcare company ready to partner with a medical courier services company? If so, contact Excel Courier. We can help.
If you're ready to leverage a medical courier service that understands the industry and your specific needs, contact us today for a free quote.
---
Related Services
Related Posts