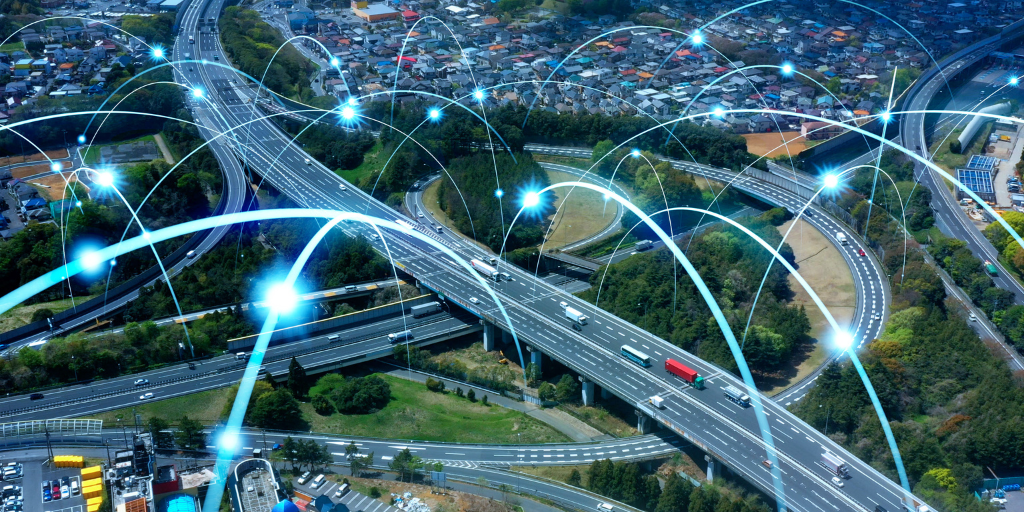 13 Jan
Route Optimization: Improve Your Delivery Operations in 2023
What is Route Optimization?
Route optimization is a planning method that finds the most efficient route between locations and streamlines the delivery process. As a result, it reduces fuel costs, travel time, and other associated expenses. Route optimization can improve the efficiency of courier deliveries, field services, customer satisfaction, and other transportation-related activities.
When drivers and vehicles make up most of your delivery operations cost, watching the bottom line is a priority. But managing robust routes is time-consuming. Many companies develop a seamless route, but it becomes challenging to maintain or update. In most situations, the route remains the same for long periods of time, which affects the profitability of the route.
There are many ways to stay ahead of it. Some ways route optimization can be updated is manually, through paid software, or by a courier company. Route optimization is a process and service that any reputable courier service can provide, whether you're a client or not.
Who Should Use Route Optimization?
Route optimization is an excellent tool for anyone who has to manage transportation, delivery, or movement of goods.
Companies that regularly perform deliveries with single or multiple high-volume package delivery routes can benefit greatly from detailed route planning. Industries include pharmaceuticals, aerospace, medical supplies, construction, logistics providers, fleets, retail, auto parts, food delivery, package delivery, transportation services, and more.

Why is route optimization important?
Saves time and money by improving efficiency and reducing labor costs.

Ensures customer satisfaction by reducing wait times and increasing on-time deliveries.

Reduces fuel costs and emissions by ensuring the most efficient route is taken.

Minimizes customer service issues by avoiding traffic jams, road closures, and other road hazards.

Helps businesses use their resources more effectively and ultimately improve their bottom line.



Factors that your route optimization should consider:
Time spent at each stop

Number of stops

Distance between stops

Traffic conditions on the route

Restrictions imposed on the route, such as legal speed limits and road restrictions.
Courier Service Partners That Perform Route Optimization
Whether using software or overseeing routes manually, you should still take advantage of courier route optimization resources. They have the technology in place, and this process is already built into their operations. Compare their data to yours. There are many reasons why you should evaluate your courier partner's route optimization results against your own:
Knowing the area is essential; quickly navigating stops on the route is a boots-on-the-ground resource. Drivers understand the ins and outs of each stop, building security requirements, how long it may take to complete the pickup, parking situations, and the best route to take to the next stop, which may be the opposite of what Google Maps may be telling you. Using a courier partner's local geographical knowledge helps you respect clients' delivery schedules by maximizing every mile and minute.
Experience and Understanding of Traffic Conditions
Personal experience, and local knowledge, combined with practical sense, are priceless. Knowing which roads are congested or closed can help avoid delays and ensure packages are delivered on time. Additionally, understanding potential hazards on the roads and the local traffic laws helps keep the driver, your packages, and other drivers safe.
At the end of the day, if your courier service provider already has the software, it doesn't cost you anything to have the extra precision. Having additional data and support will help you make smart business decisions.
Creating efficient routes is a common practice for couriers. They handle a variety of customers, all with unique needs and needing creative solutions. You've seen your route time and time again and may have tunnel vision. When you're looking for insight into your routes that are outside of the box, using a delivery service partner with existing route optimization software and all the qualities listed above, you have access to creative solutions and unique approaches to route efficiency.
These can provide a more accurate snapshot of how long each stop will take and help you determine if a route needs to be split up, if it needs more drivers, or if there are any unnecessary stops. Ultimately giving you more control over your customer's satisfaction with timely deliveries.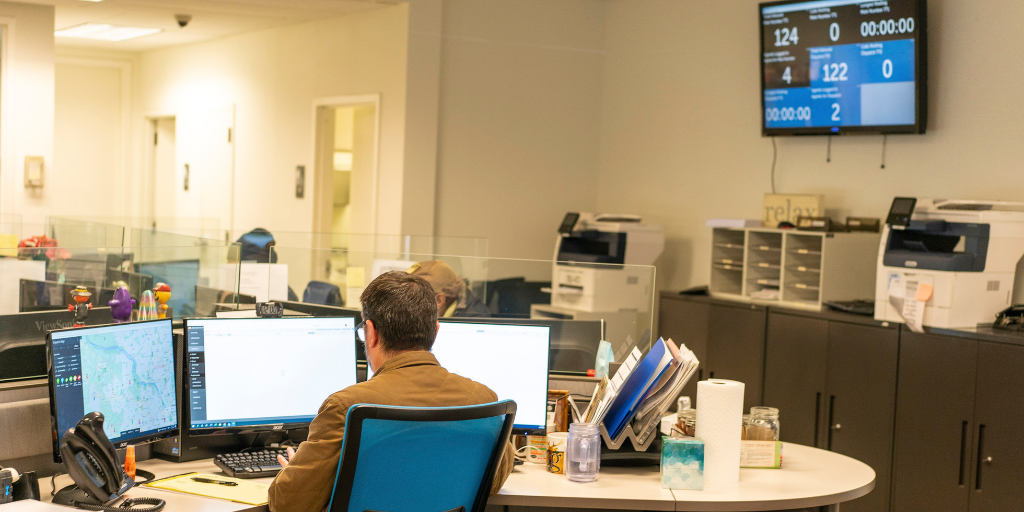 Using a Paid Route Optimization Software
Purchasing route optimization software can be efficient for your business, depending on your goals. It can vary in cost depending on the features it offers and the size of your business, the number of users, and the complexity of the tasks that need to be automated.
To get an accurate estimate, you should contact a software vendor and discuss your requirements. They should be able to provide you with a quote that fits your budget and meets your needs. While determining the budget of the software, you should also consider the internal operations required to train, manage and utilize it efficiently.
Planning Routes Manually
The concept of planning routes manually is it gives you complete control of how your customers are serviced and when. But planning routes manually can cost you. Ultimately, it's a time consuming and inefficient use of personnel with the potential to stunt growth in your delivery performance.
Manual route planning can lead to errors, such as missing locations, taking the wrong roads, or not finding the most efficient route. Additionally, it can lead to increased fuel costs and other expenses. There are other avenues to consider before choosing this as a viable option for optimizing your routes.
Route Efficiency and Scalability
Using route optimization, businesses can quickly generate efficient routes for delivery vehicles, identify bottlenecks, and identify opportunities for cost-saving measures. The software can also track and monitor performance, allowing businesses to adjust their routes to maximize efficiency and scalability. Route optimization can enable businesses to accommodate increases in demand and scale operations accordingly and easily.
Use Excel Courier to Optimize Your Routes Today!
Excel Courier's route optimization software, Xcelerator, through their Transportation Management Service by Keysoftware Systems, is equipped to evaluate any volume of stops. Not only will the data be imported for automated evaluation, but we also have our veteran dispatchers, with over 80 years of experience combined, manually evaluate to determine if the results match their local geographic and traffic condition knowledge. The immediate results could save you time, money, and operational bandwidth and improve customer satisfaction.
Contact Excel Courier today to speak with someone about optimizing your routes!