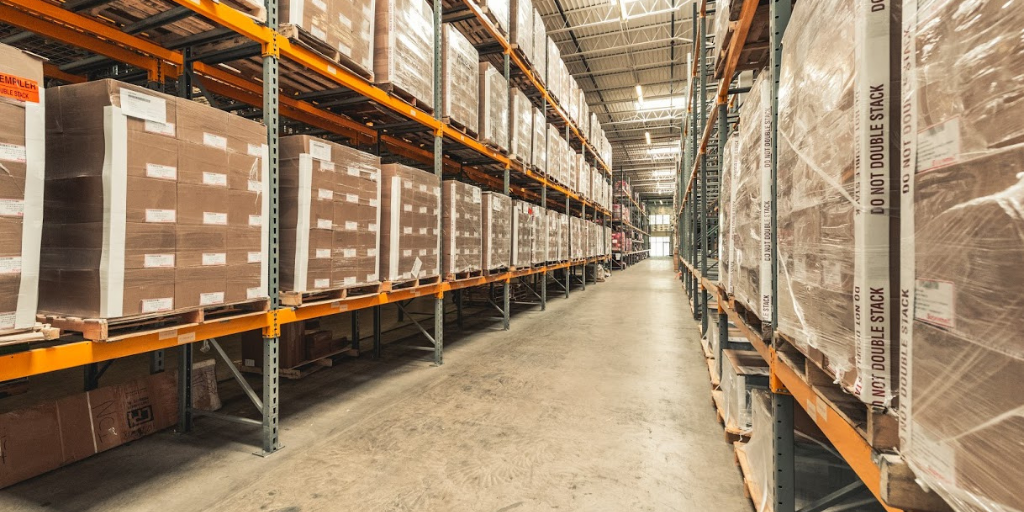 11 Mar
Controlling Your Space with On-Demand Warehousing
Have you seen the show Shark Tank? A panel of high-profile entrepreneurs listen to the pitches of a few selected candidates and decide if they're going to invest in the product and business. Usually, at least one candidate has proven their worth and a judge or judges propose an amount they're willing to invest (cheers!). In the mix of this pitch, the candidate walks the judges through the sustainability of their current operation. 9 times out of 10 the business is their side gig run out of a garage and it's up to them, family and friends to fulfill the orders. They're selling enough to keep the operation afloat but clearly scaling their growth enough to be on the show.
Flash forward to the end of the episode and you see the new operation and it's booming! They are now in a legitimate warehouse that they most likely outsourced to fulfill their orders. Suddenly this minuscule operation that sold products across the state line is now shipping hundreds or thousands of orders a day to the entire world and can now be found in retail stores. It's like it happened overnight (thanks to dramatic television editing). But you can't help but wonder, aside from the beneficial resources provided by the investor, how does this company evolve into this fluid operation so suddenly?
We think this fast paced Cinderella story could have been the result of on-demand warehousing. On-demand warehousing, according to The Wall Street Journal, is when "Retailers and manufacturers are trying to position goods closer to customers without getting locked into long-term contracts or multiyear leases when rapid changes in buying patterns and trade conditions have made forecasting demand more difficult."
On-Demand Warehousing Use Cases are Seemingly Endless
On-demand warehousing provides the flexibility to scale with growth and seasonal demands. They're known for quick turnaround times, no startup costs and a low level of commitment. In addition to TV-bred success, they accommodate other demands such as:
Pilot programs. Pilot programs. This is a great option if you're debating on whether your warehousing should be outsourced or if a warehouse model is new to your company. View on-demand warehousing as a test run. Have all the resources of a contracted facility without the commitment. On-demand warehouse spaces should allow for month-to-month contracts, some even week-to-week.
Fluctuating seasons. Fluctuating seasons. We can all agree – we love predictability. You know your industry better than anyone. Its peaks and when additional labor and resources are needed. You're prepared for those. You've probably dealt with these surges in-house and managed just fine but if your business is growing and your peak season is off the charts, most likely you're not building or leasing a warehouse right then and there. Alleviating your facility of that excess stress can help you focus on other critical facets of your business.
Testing a new market. Testing a new market. Expanding into a new market is great news for you. You're in a position to reach new clients and provide better service to current clients. You're already in the stage of looking at facilities in the new target area, which means you've already done your research and have an in-depth understanding of the region. You can study for the test all day but when the actual test comes, one curveball can lead to an upset. An on-demand warehouse allows you to conduct yet another market analysis by letting someone local and familiar with the geographical logistics market provide the service and consultation. Learn from them and use that knowledge to further pursue this market. Then at the end of the day, you've tapped into it and if you've realized it's not a right fit for your vision, you are not tied down to an annual contract or lease.
Inventory overflow. Inventory overflow. Okay, maybe you're not across the country but on the other side of town. Your client has a project coming up that requires an excess amount of material and you're unsure how long it's going to be sitting in your warehouse. Rather than disrupt your operations, you can have that material shipped to a warehouse who can either manage the delivery to your client or store until you're ready to pick up.
New delivery expectations. New delivery expectations. 5, even 4 day deliveries are no longer the standard. Many thanks to Amazon, most people won't even consider purchasing a product unless it can be delivered within 1 or 2 days. This requires an extended network in high-volume markets that allows you to meet this parameter. In this case, the goal may be to find integrated facilities that have both a warehouse and delivery network.
Avoid costly real estate markets The task of finding affordable and available space within reasonable distance of a transportation network is a headache of its own. There are upfront costs, risk factors, inventory management and warehouse structural oversight. Owning or leasing your own facility may be the ultimate destination for your business model. Continue that search but don't let that stop you from moving forward with your mission. On-demand warehousing allows for you to control the time and space needed to manage your goods within budget while working on your bigger picture.
On-Demand Warehousing: The Smart, Fast, Convenient Way To Satisfy Dynamic Physical-Space Storage Requirements
On-demand warehousing is a smart way to satisfy dynamic needs for physical space and storage. On-demand warehousing increases the agility of businesses to capitalize on opportunities without incurring the risk associated with longer-term service agreements and warehouse leases. Getting started with on-demand warehousing is fast and easy. Businesses can cut out all the time and expenses associated with finding a new lease and just start using the space they need when they need it. Perhaps the best feature of on-demand warehousing is the convenient availability of additional services. For example, on-demand warehousing provider Excel Group offers a full complement of logistics services that businesses can use to pick up and store their materials, address their in-warehouse materials, and deliver their in-warehouse materials wherever and whenever required. For many businesses, adding that kind of capability is not only a convenience, it's also a competitive advantage.
Related Information