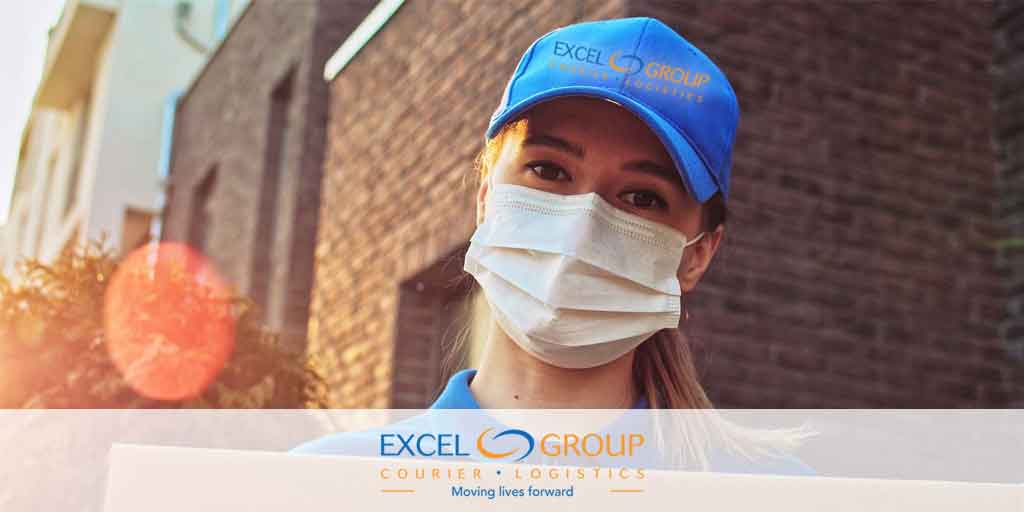 30 Apr
Scheduled Delivery Services: Increase Your Capability to Deliver
Scheduled delivery services help businesses keep their commitments using sophisticated infrastructure and technologies, proven processes, experienced support staff, reliable transport and highly trained drivers. When businesses and resources are stretched to the limit, as many are now due to the Covid-19 Pandemic, scheduled courier services can provide the reliable continuation of timely pickups and deliveries. Scheduled courier services help businesses avoid unnecessary disruptions by pre-arranging pickup and delivery services. Scheduled doesn't mean rigid, scheduled delivery services offer flexibility and provide the controls businesses need to make adjustments. Quality courier services also offer businesses the visibility they need to monitor their pickups and deliveries. In fact, businesses can benefit from scheduled delivery services anytime, and especially during uncertain times when wide-scale business interruptions make dependable and reliable service more valuable than ever.
Covid-19 Pandemic Business Interruption Challenges
Business disruption related to the Covid-19 pandemic is widespread. However, the business disruption severity spectrum is wide. In a strange parallel, we see that certain populations of people seem more vulnerable to the Covid-19 coronavirus than others. Ironically, with businesses, we see that certain business sectors experience minor inconveniences while others, such as the travel and hospitality sectors, struggle to survive. In the news, reports of unstable supply chains, commodity shortages, and medical essentials are now commonplace. Unprecedented government measures taken to slow the spread of the Covid-19 Coronavirus have unfortunately elevated business interruption. In many states, only essential businesses may operate. For impacted businesses, the list of things that haven't changed in this environment is shorter than the long list of things that have.
Hospitals and Laboratories Rely on Scheduled Delivery Services
Whether a business runs hundreds of monthly recurring pickup and delivery jobs, or just a few, planning is essential and scheduled courier services can be a real capability multiplier. Consider the logistics manager that must identify, deconflict, assign and schedule the correct resources for every pickup and delivery job. That can get complicated during the normal ebb and flow of business, and more so during periods of growth, unexpected activity surges and emergency-related disruptions like we see during the Covid-19 pandemic. Companies that run their own pickup and delivery resources often need more capacity or specialized resources they don't possess. Using scheduled courier services is a great way to augment existing resources and address special requirements. For example, Excel Courier recently assisted a medical laboratory client when they experienced a significant increase in specimen test orders from a certain hospital. With patients urgently awaiting test results, the lab needed to process the specimens right away. Excel Courier immediately initiated scheduled medical courier services to pick up specimens from the hospital and deliver them to the lab by a specific time each day. The scheduled deliveries enabled the laboratory client to streamline its healthcare logistics, workflow, and complete more of its important work.
Scheduled Delivery Services are Flexible Enough to Roll with the Changes
Scheduled delivery services are pre-arranged courier jobs that offer the flexibility and controls businesses need to make adjustments. Changes are inevitable, especially with so many company schedules upended due to the pandemic. Imagine how disruptive the related shut-down is for businesses with scheduled pickups and deliveries. So many of the job pickup and delivery locations are temporarily closed! For logistics managers, this means change and a lot of it. They need to adjust and update the details of their scheduled jobs. Excel Courier makes it easy for its clients to react and adjust as needed. They can simply call and speak to a client services representative at any time of day throughout the year. Excel Courier and logistics is open for business 24 hours a day, seven days a week, all year long.
Start to Finish Delivery Service Visibility at Your Convenience
Logistics managers appreciate scheduled delivery services because once they've pre-arranged a job, they can move on to something else knowing the scheduled job will be professionally executed as planned. Still, managers expect visibility into each job from start to finish. When did it leave?, where is it now?, and what's the ETA? are just a few of the questions for which logistic managers expect quick and accurate answers. Today's courier management technology combined with great service makes answering such questions simple. For example, Excel Courier's clients have many choices when they'd like to know the status of one of their jobs in progress. They might check the mobile app on their phone, access the online portal on their desktop, receive automated message notifications, and, when they'd like to speak with a person, they call Excel's client services anytime; it's staffed with experienced professionals 24 hours a day, 7 days a week, all year long. Why so many options? When job visibility is important to clients, Excel Courier believes that it should also be convenient.
Increase Your Company's Capability to Deliver with Scheduled Delivery Services
Any company that moves materials can rely on Excel Courier's scheduled delivery services to help them keep their commitments. When resources are scarce, scheduled courier services can help maintain the continuity of timely pickups and deliveries. During uncertain times, pre-arranging courier services can stabilize in-house logistics operations. When businesses need to surge to meet demand, scheduled delivery services enable companies to capitalize on those opportunities. When logistics managers use Excel Courier's scheduled delivery services they maintain and often gain control to make job adjustments. During jobs, Excel Courier clients can monitor progress from start to finish using any of the many convenient available options. Excel Group understands how difficult it can be for businesses to solve transportation and logistics challenges. You don't have to do it alone. Consider Excel Courier as a resource for your business, now during the Covid-19 Pandemic shut down (we're still open and operating 24/7), during the phased reopening, or anytime that you'd like to increase your organization's capability with high quality, reliable transportation and logistics services.
Related Information