14 Sep
The Couriers Behind The Wheel
meet your couriers during Driver Appreciation Week!
Drivers are the backbone of the courier industry. Endless opportunities can be created but unless there's someone to reliably deliver that promise, it's a wasted effort.
This week we are celebrating Driver Appreciation Week and what better time to get to know some of the people behind the wheel? Couriers are incredibly hard-working folks. They make sure you receive critical deliveries for your business 24/7/365 and really do make the world go round, moving lives forward.
Most importantly, they have aspirations and interests outside of their role. Of our 200+ drivers, we interviewed nine and topics ranged from goals to their experiences as drivers and what inspires them the most. Here's what they had to say. Everyone, meet your drivers!
Joshua Messinger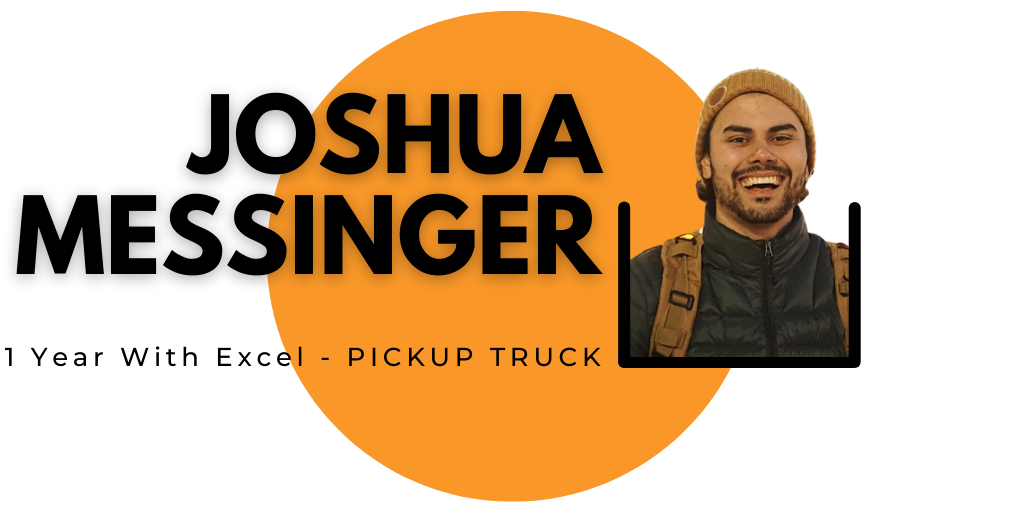 What Do You Enjoy As A Courier?
I have enjoyed long road trips and exploring this great nation my whole life. With Excel Courier they are enabling me to do exactly that and I get paid for it too.
Your Favorite Delivery?
I was sent to a New York airport to drop off a package. I loved seeing the cute conservative towns that you must pass through in New Jersey. Then shortly after I was able see the gorgeous sights of New York City, which are always inspiring.
What Are Challenges You Face In This Industry?
There was a lot of learning through trial and error. A lot of customers with a lot of different procedures. Proper training would not suffice and prepare the driver. Only through time and experience; I am able to discern each client's ethics and expectations.
Additionally, with the help of Dispatch, Andrew, and Ryan I was able to learn faster with actual helpful instruction and advice.
The Bible says "iron sharpens iron, so a man sharpens the countenance of his friend" (Proverbs 27:17, NKJV).
Olatunde Olawole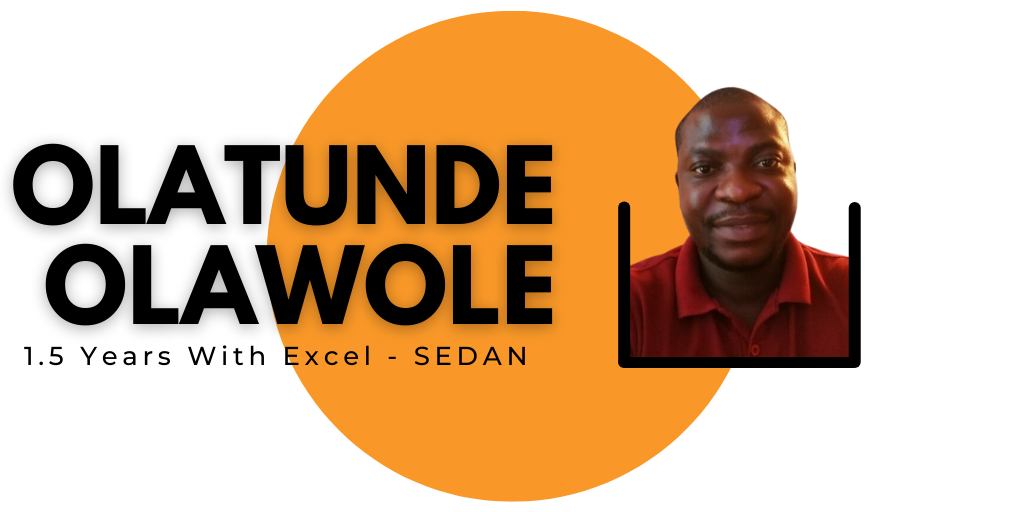 What Has Been Your Favorite Delivery?
My favorite delivery is the Rockville route. It runs from 9:30am - 5:30pm. It is a route that takes me to 6 major cities in Maryland. The beauty of the countryside can be experienced during the delivery.
What Do You Look Forward To At Work?
Every day, I look forward to seeing my customers because they inspire me daily during my deliveries.
What Motivates You At Work?
I get motivated when customers tell me their experiences about how happy they feel getting their parts on time and also being part of their success story in achieving their target for the day.
Henry Cruz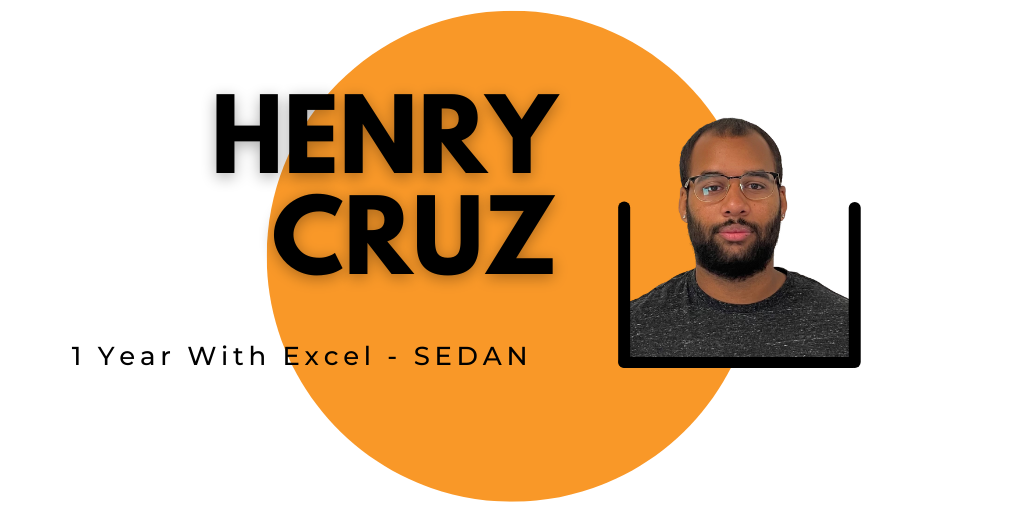 How Has Driving Compared To Previous Jobs?
Compared to previous jobs I really enjoy the flexibility that I get with this one. I can pick my own work schedule. If you need to take some time off you don't need to know the exact dates a month in advance like some other jobs. And you can work as much as you'd like, 8 hour days or 14 hour days.
What Is Your Favorite Thing To Do During Your Time Off?
I like working on cars, which works out perfectly for this job since I have to do maintenance pretty often compared to most people.
Challenges You Face In This Industry?
Some challenges I faced was that gas prices increased. I drive a Prius now so it isn't too bad but my last car wasn't as fuel efficient so it was rough. Pockets were hurting 😂
Your Favorite Delivery?
My favorite delivery is probably Everett PA to Pearl River NY. It's a nice long drive and I leave for NY at 4am so I'm back with time to do more work locally.
What Do You Like About Being A Courier?
What I like about being a courier is that I am not in the same place all day. I get to drive around to new places all the time.
What Do You Look Forward To At Work?
At work I look forward to driving. I might be one of the few people who genuinely likes to drive. I like road-tripping so getting paid to drive all day is cool by me.
What Motivates You At Work?
I motivate myself by always keeping in mind that the more I work the more I get paid so don't be lazy.
Daysi Castro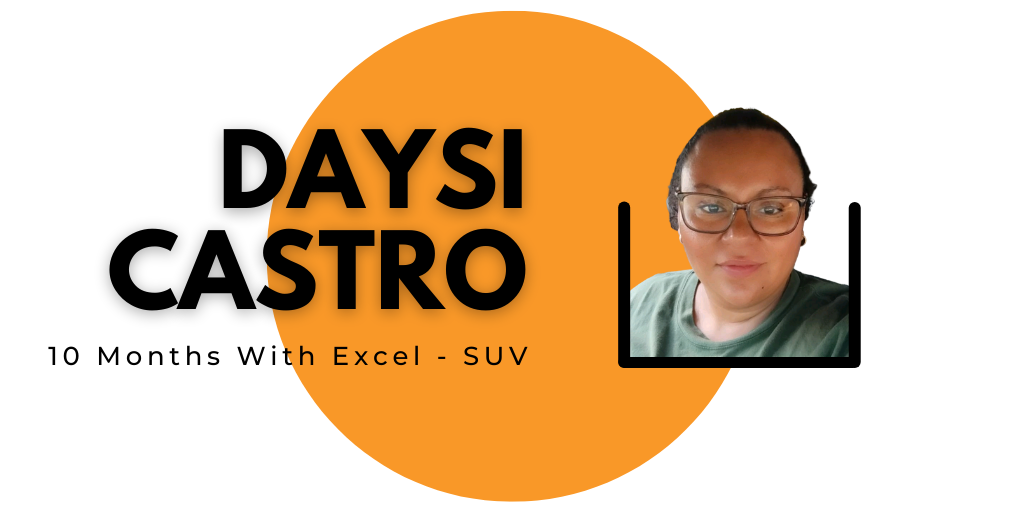 What Do You Enjoy As A Courier?
Every day you learn something new, either from the people around you or from the delivery you make. For example, those of us who deliver auto parts would never imagine the large or small parts needed for a car to work.
What's Your Idea Of A Perfect Day?
It's when the day is not so hot, no matter how busy it is but make it a cool day.
Your Favorite Thing To Do During Your Time Off?
Do puzzles on my phone
How Does Driving Compare To Previous Jobs You've Had?
In the time I have been in the USA, it is the best job I have had because I have been able to enjoy my family like I never did before, because I am working and the ease of schedules and pay that Excel offers is of great help.
David Robles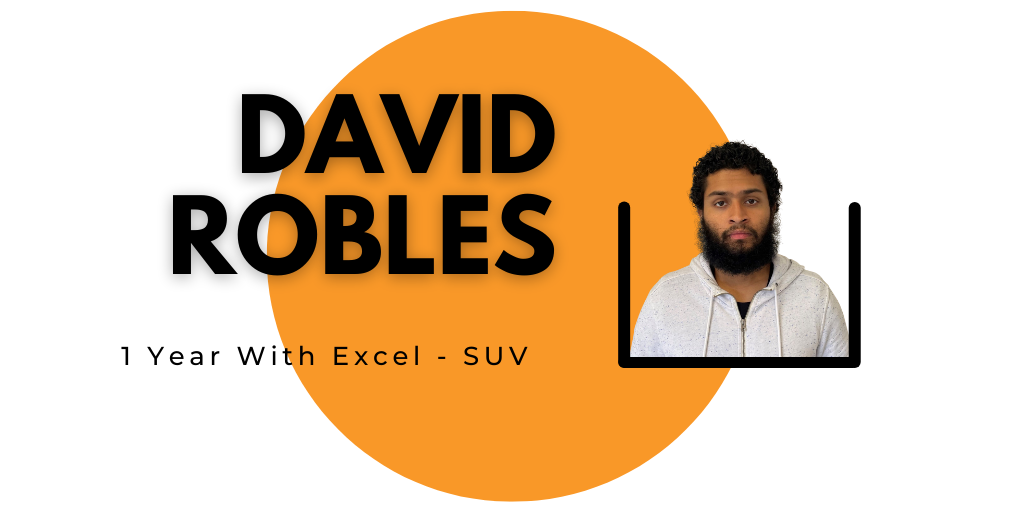 Who Inspires You?
My oldest son Damian inspires me. Seeing my son grow throughout the years and starting high school and seeing how passionate he is about wrestling it's a beautiful thing to see someone have a passion for something.
What Was Your First Paying Job?
My first job was at F.Y.E.. I was a cashier and we would sell DVDs, Video Games and all sorts of electronics.
What Do You Like About Being A Courier?
I like the freedom and flexibility that it gives me. I love the team I work with they are very understanding and have been nothing but supportive of me that I can honestly say I'm still lucky to be a part of this team!
Jeff Leach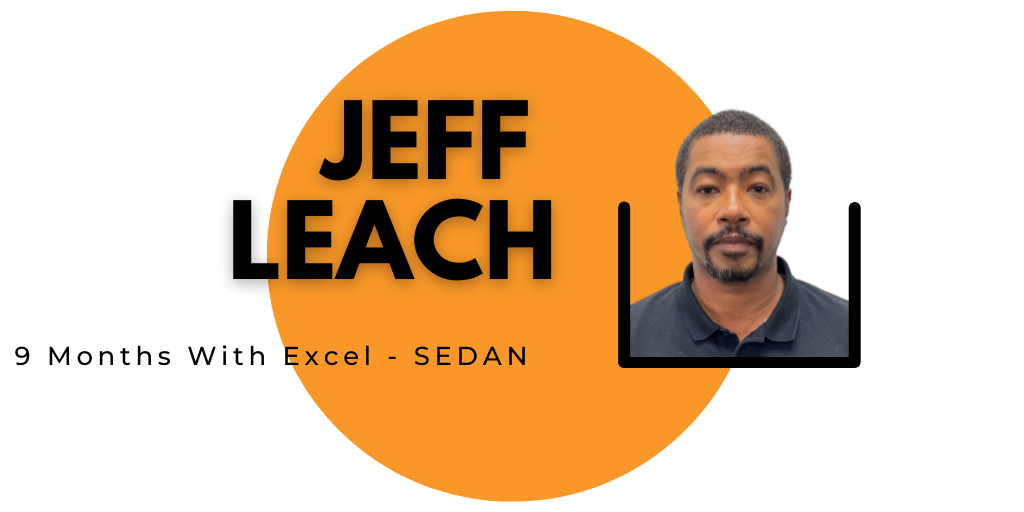 Your Favorite Thing To Do During Your Time Off?
I like to spend my off time with my two sons (ages 13 & 16) going camping. They are both Scouts, so I like to tag along whenever I can.
Where Do You See Yourself in 10 Years?
In 10 years, I hope that I am planning for retirement and doing a lot more traveling than I've been able to do during my active working years.
Industry Trends That Are Impacting Your Work?
The rising price of gas I think has impacted everyone, and it certainly has had an impact on us drivers. There are going to be more incentives available for electric and hybrid vehicles, so that is an area in general that I am paying close attention to and considering as I continue in this industry.
What Was Your First Paying Job?
The first paying job I had was at Mcdonald's in high school. I started out cleaning out the dumpster (yuck) and scraping gum off the drive-through pad (blah), and then I worked the grill as well as the register.
Laura Thomas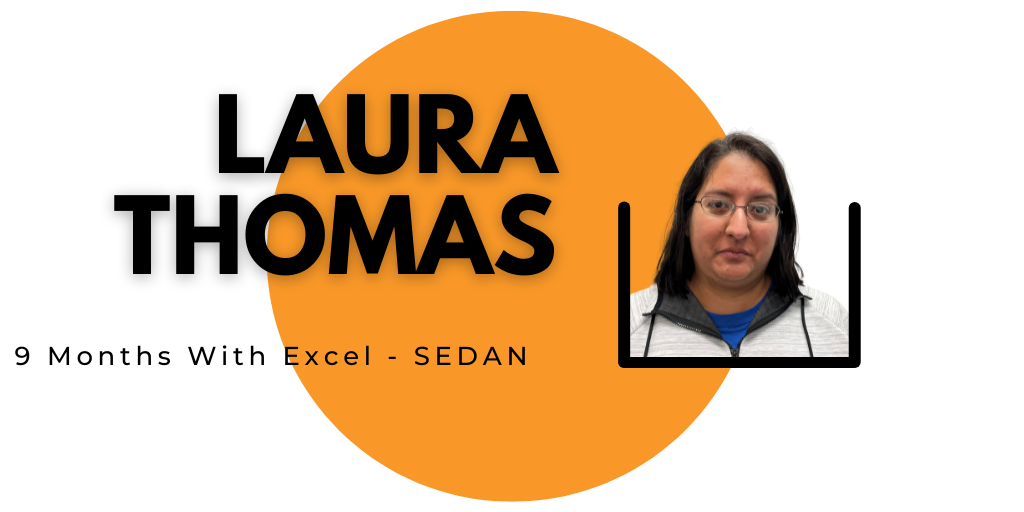 A Recent Delivery That Stood Out To You?
I picked up jewelry for a customer who wanted to surprise his wife. It was very sweet. He asked me to call when I got there instead of knocking so he could surprise her.
What Motivates You At Work?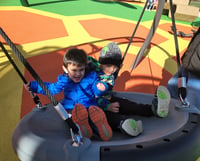 My kids and my husband! My sons are 2 and 4 and my husband is in renal failure.
What Was Your First Paying Job?
My first paying job was when I worked for my grandparents watching their store to help make sure no one was stealing. I was 12 years old and they paid me $5 a day 😆
Gabriel Davies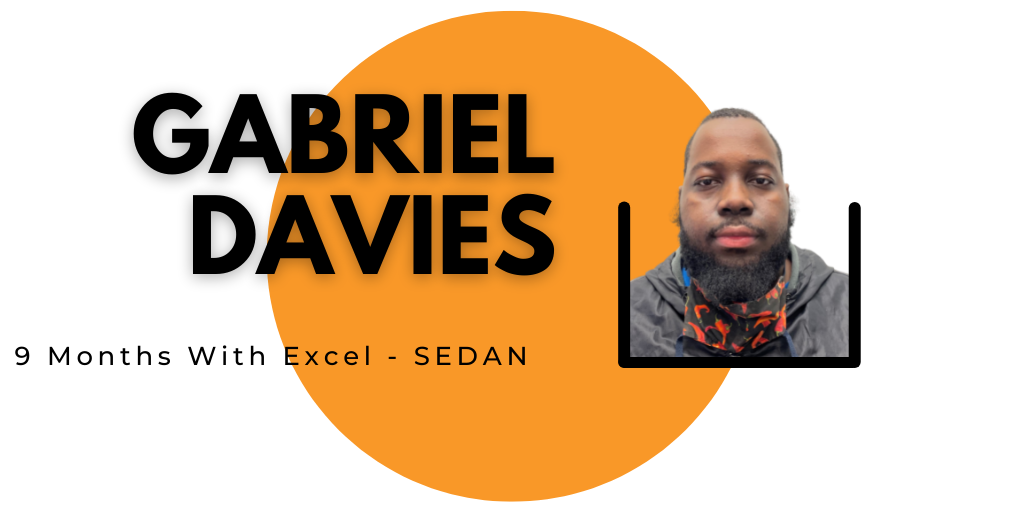 Your Favorite Thing To Do During Your Time Off?
I love spending time with my family. Especially my daughter, seeing her grow up is the ultimate light to my day.
Where Do You See Yourself In 10 Years?
Running a successful cargo van business and having other business endeavors as well. I want to be able to work for myself and be successful.
What Do You Like About Being A Courier?
Making your own schedule is the biggest like of this job.
What Responsibilities Do You Have At Work?
The biggest responsibility I believe is being reliable and delivering on time.
What Are the Challenges You Face In The Industry?
The work is good but can be inconsistent. The goal in business [as an independent contractor] is to find a way to make your preferred income as often as possible.
What Do You Look Forward To At Work?
The freedom. This line of work, while deadlines are still in place of course, allows a certain level of freedom compared to a normal job/career.
What Was Your First Paying Job?
I worked in a warehouse during the summer for my dad. It had its challenges but it wasn't a bad experience overall.
Industry Trends That Are Impacting Your Work?
The biggest one is definitely the fluctuation of gas prices. This can change your profit margins easily.
Nahuel Gonzalez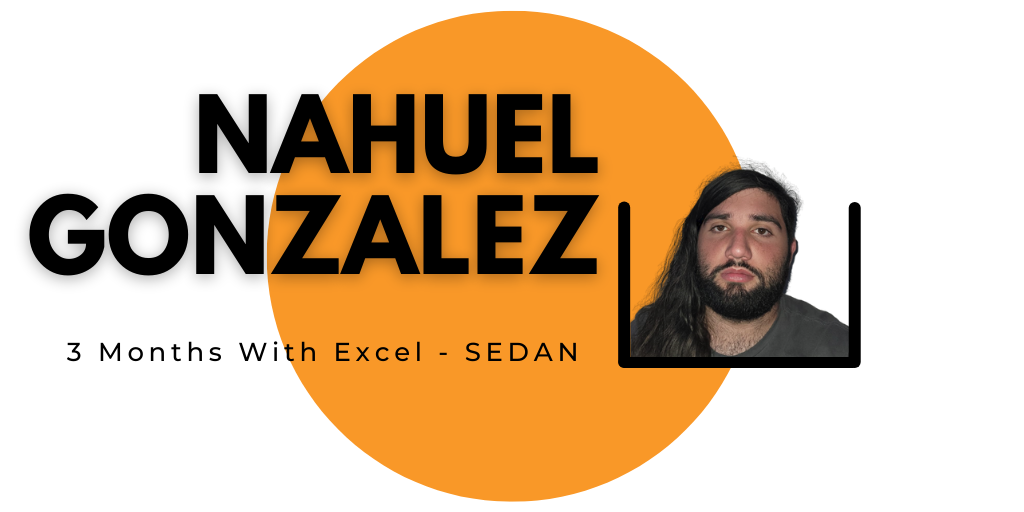 What Do You Like About Being A Courier?
Freedom mostly. My life is mine and I decide what to do and when to do it. Has its negatives, like if I don't work, I don't get money and only I can organize my thoughts to do what must be done. But there are also does days that you really don't want to get out of bed. So you really have have temperance in what is good for me health and financial.
Where Do You See Yourself in 10 Years?
Buy a house foreclosure and fix it up. Get a mortgage from that house by another and go back to Argentina (buying a house in Argentina would be cheap in dollars) and live out of rent. With 500usd a month you're a king in Argentina. So I would keep doing the same after I pay that house multiple times xD. So in 10 years I want to be in Argentina living in lake Nahuel huapi: picture.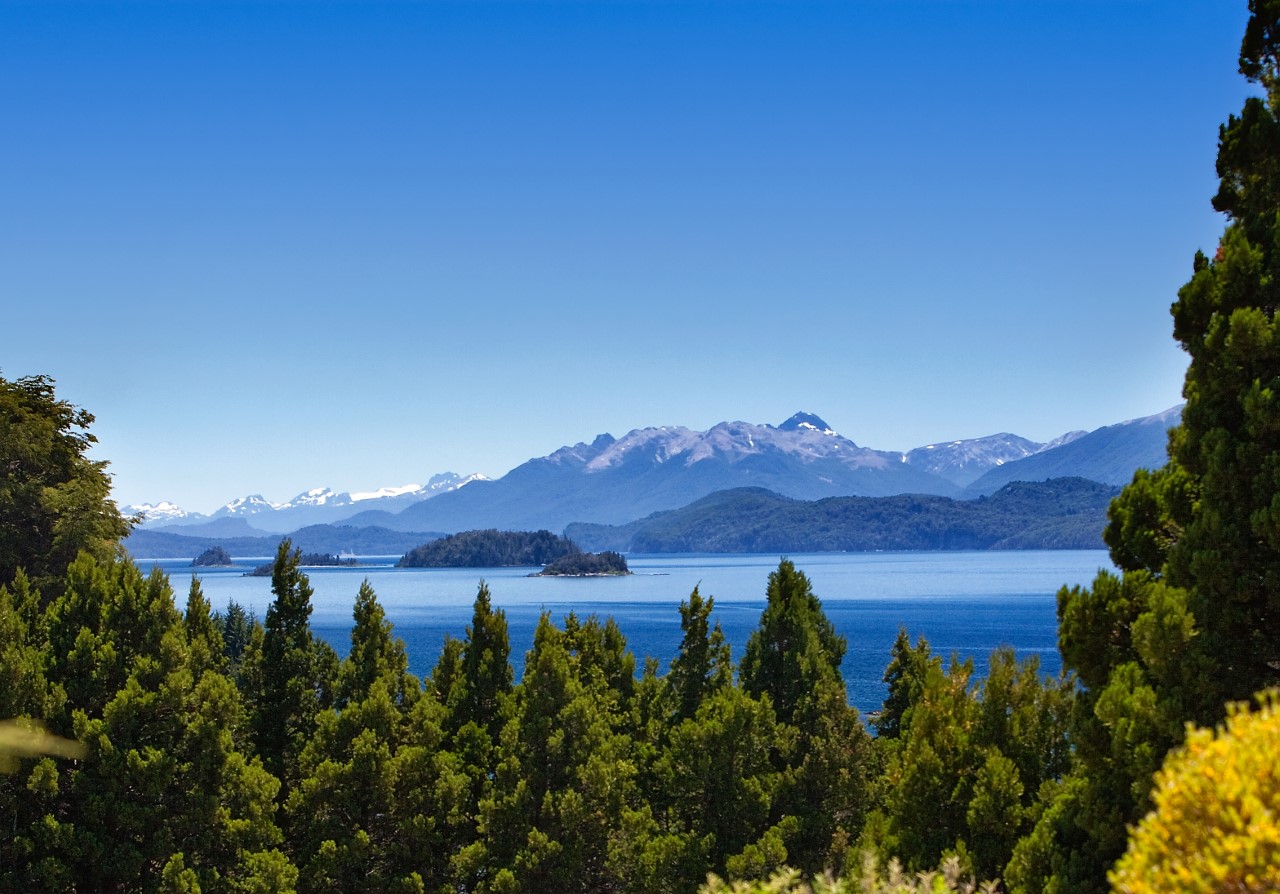 Who Inspires You?
My girlfriend is my everything that puts me on earth. I love her and she's my anchor. She has helped with so many moments emotionally and financially. We met 3 months after I got here where I was living in a hotel. Didn't have a house when I got to the U.S.
Start a conversation with our drivers and Excel Courier
Excel Courier has over 35 years of experience providing comprehensive services in the greater Mid-Atlantic states. With over 200 drivers and headquarters located in the heart of Northern Virginia, our drivers deliver important items to destinations in the traffic-congested DMV (DC, Maryland, and Virginia). They pride themselves on their ability to meet our customers' needs, no matter what they may be.