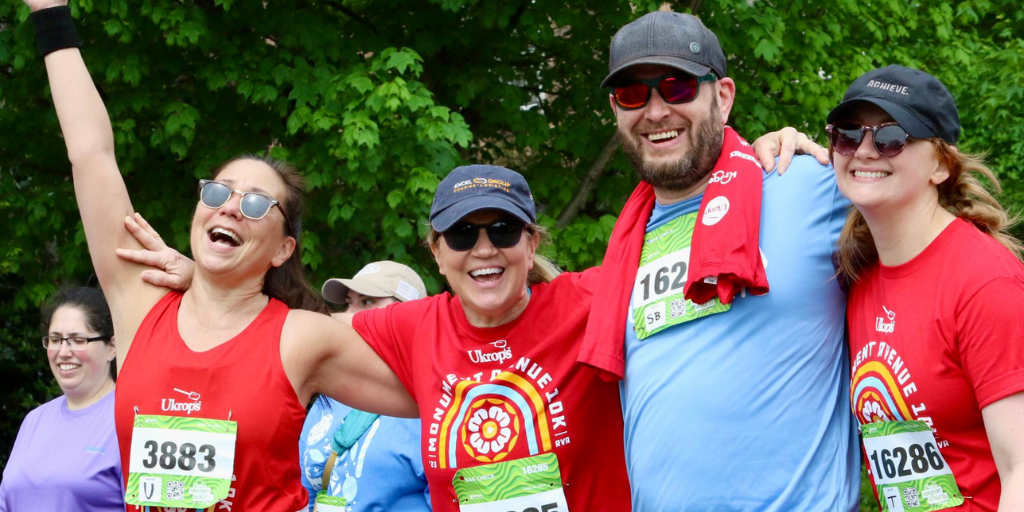 4 May
Excel Courier Keeps Pace With 20,000 Others in Richmond 10k
Excel Courier Walks for a Cause in the Ukrop's Monument Ave 10k
On Saturday, April 22nd, Excel Courier, alongside 20,000 others, participated in the Ukrop's Monument Ave 10k, an annual event held in Richmond, Virginia. The sky was perfectly overcast, and the temperature was a cool 65 degrees, which thrilled our redheaded teammate.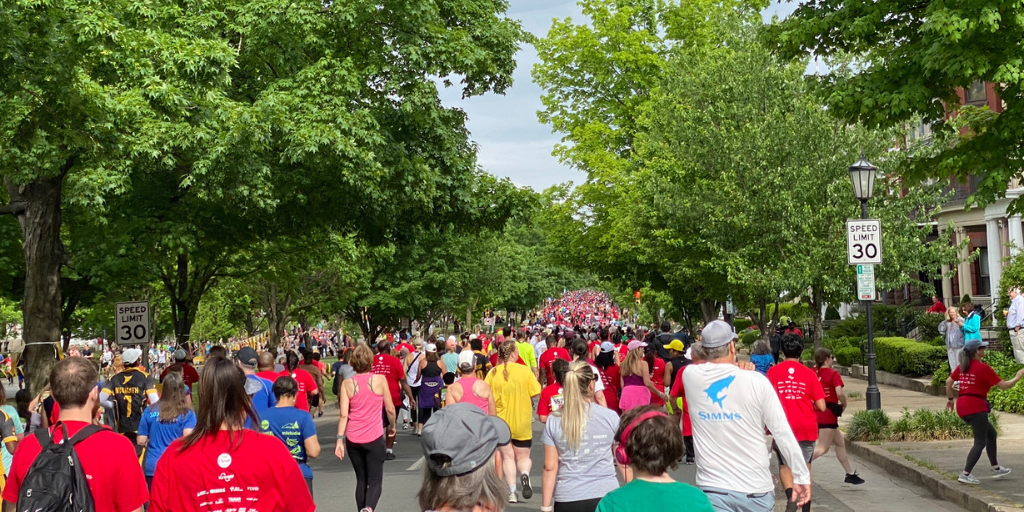 This event draws people from all over the state and country, with many running in support of a cause. For the past 16 years, the cause for Excel Courier has been the VCU Massey Cancer Center, the official charitable partner of the 10k. The Massey Challenge explains its purpose is to "dedicate your miles to Massey by supporting the lifesaving cancer research that's being done right here in RVA."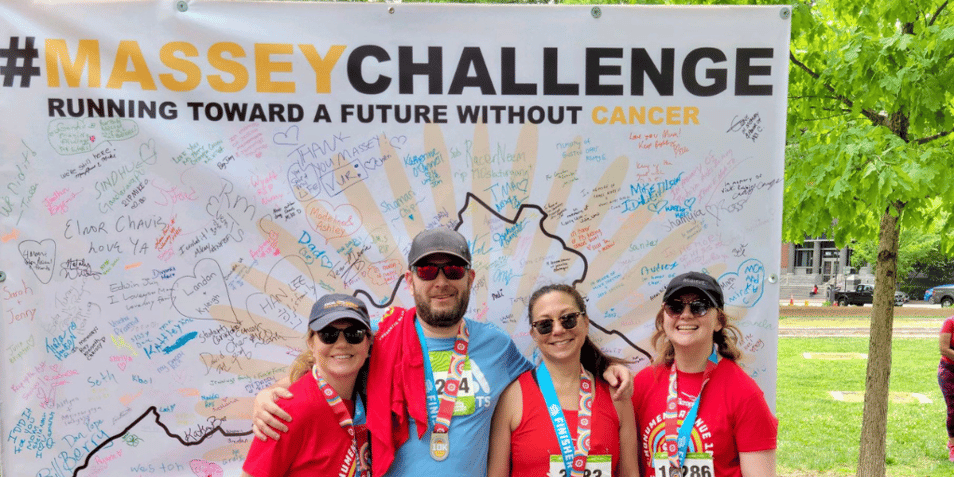 We spent weeks preparing for this race by doing calf raises at the printer, making our rounds in the office, chair squats, and carb-loading with never-ending pasta. We were ready.
Duarte, an Excel Dispatcher, had a different strategy.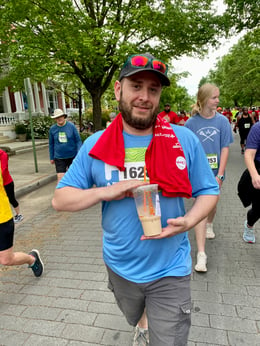 He started the run with a delicious Dunkin Donuts coffee. An idea that drew many compliments and envious stares from the other participants.
Our favorite part of the experience was walking alongside each other, cheering each other on, and crossing the finish line. And knowing that we were supporting such an important cause made it all the more meaningful.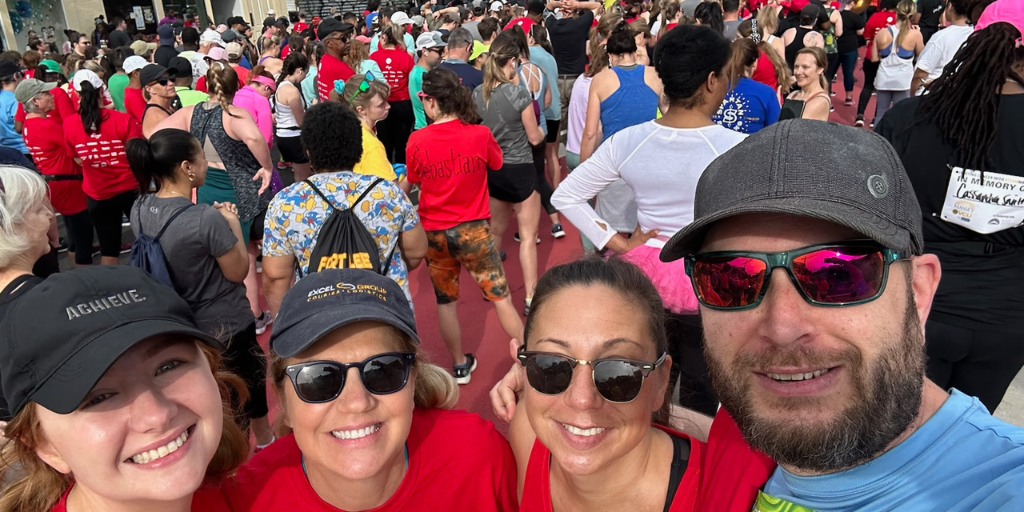 An obvious runner-up was the Oscar Mayer Wienermobile and the delicious Texas-style BBQ that we completely devoured after the race at the famous ZZQ.
Did we mention all the joy that was sparked along the way? The event coordinators and observers made sure the runners didn't feel the pressure of 6.2 miles by providing incredible entertainment during literally every step with signs, cheering, costumes, and music.
It felt like our very own parade. There actually was someone holding a sign that said, "worst parade ever" (not pictured). And every year, the Ukrops "Jammin Grannies" make an unforgettable appearance, with enough soul and moves for every generation.
Participating in the Ukrop's Monument Ave 10k was an unforgettable experience for Excel Courier and everyone involved. We had a great time bonding with our teammates, enjoying the entertainment along the way, and supporting a worthy cause.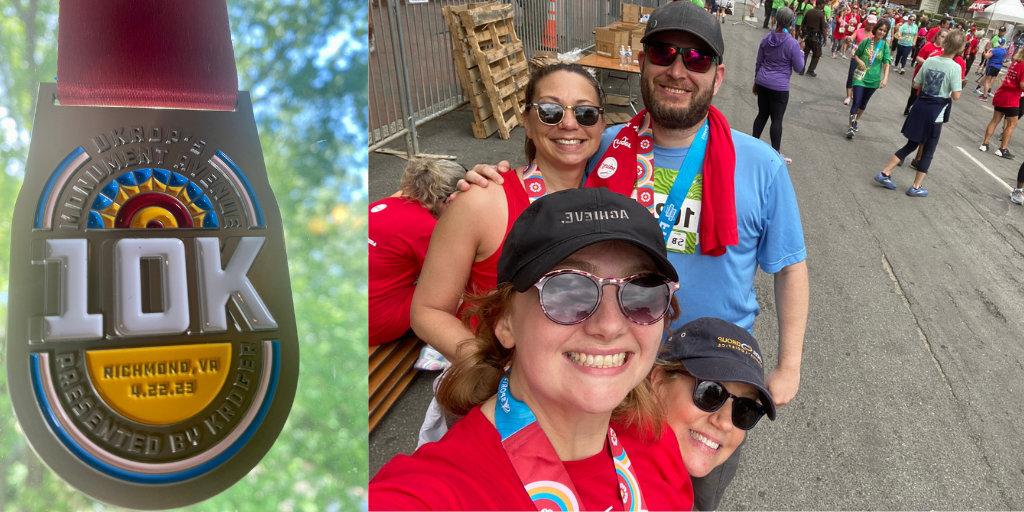 We encourage everyone to join us next year and walk with us, run like the wind, or shout from the sides and observe us graciously pacing ourselves. It's not just about the race, but also about the community and the spirit of giving back. We hope to see you there!