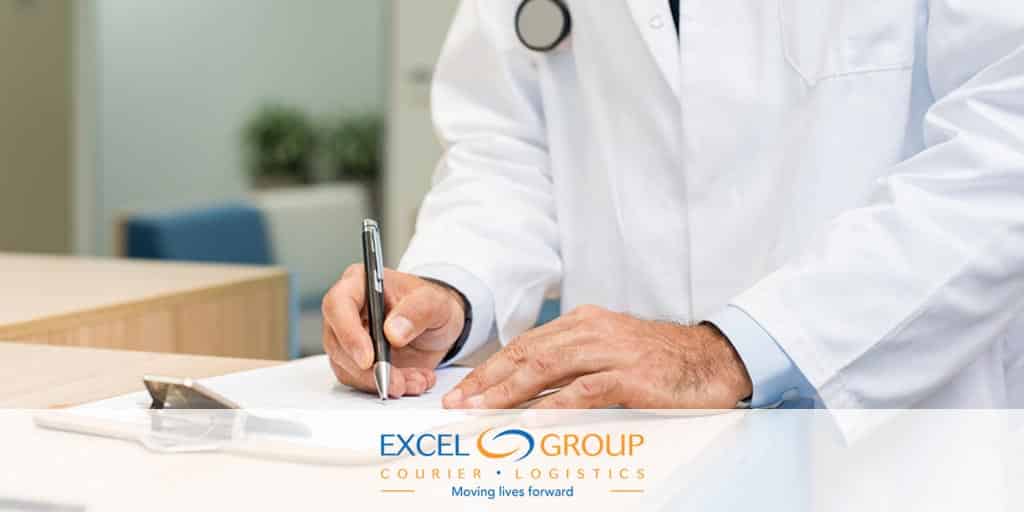 5 Feb
Medical Courier Delivery Services: Not Just Another Delivery
On the surface, a medical delivery/courier service involves the logistics of successfully delivering items from point of origin to destination while adhering to environmental conditions. They're servicing hospitals, pathology labs, clinics, pharmacies, blood banks, private and specialized practices, and government facilities.
What the medical courier really has to consider at all times is those facilities are providing live-saving items to patients. There is little to no room for error and each delivery must be made with the patient in mind. This requires that specific protocol is followed and there is strict attention to detail.
Why It Matters
Someone who is donating bone marrow has to commit time for appointments and evaluations to ensure they are qualified to donate. Then they undergo a difficult procedure involving needles to the backside of their pelvic bone followed by a somewhat lengthy recovery. The individual receiving the bone marrow transplant could be someone going through chemotherapy or has an autoimmune disease. If anything during the delivery compromises the integrity of the sample, the donor's efforts were wasted and worse, the recipient could be at risk.
Medical Courier Delivery and the Courier's Role
Typically, by the time supplies or specimens are in the hands of a last-mile courier, they are at their most critical state; whether it's the last leg of a long chain of custody or the only leg (i.e. a direct pick up from a hospital to its final destination). Because of this, couriers are hyper-aware and practice preventable measures. Some of the variables that are critical to last-mile medical delivery are:
Delivery Timeliness
Transporting the supplies or specimens to the lab, airport, hospital, or practice at its designated time.
Deliveries could be sterile equipment needed for surgery, samples to a pathology lab for a quick diagnosis, and perhaps the most urgent, samples sent to an airport for a specific flight out that can't be missed.
Maintaining Specimen Temperature
Following ambient, refrigerated, and frozen protocols that may require custom insulated coolers, ice packs, dry ice, and other client-specific packaging requirements.
Ensuring quality control so the package isn't compromised.
Providing climate-controlled vehicles to monitor temperature and provide data reports.
Thorough Chain of Custody
Knowing for you and your client's sake when and where the packages are at all times and who has come in contact with them.
Luckily, technology has provided some relief and transparency to this process with features such as automatic SMS and email notifications with real-time updates and online capabilities to review signatures.
No Unnecessary Stops
Maintain chain of custody
Temperature Control
Maximize timeliness
Minimize Potential for breaches or exposure
Knowledgeable Drivers
Understanding specimen classifications. Is this a Category A or B, a culture, patient or infectious pathogen? This will help them determine how the package is transported and handled.
Bloodborne Pathogen training is essential; extra credit to those that are certified.
Equipped with spill kits and understand how and when to use them.
Medical couriers must have specialized knowledge and preparedness. They must also carry the same mindfulness and urgency as their healthcare partners. These are daily expectations the healthcare field has for themselves and they certainly hold the same level of standards for their vendors. They need us to care about these packages the way they do. Only then are they are able to work together and close the last-mile gap and create a seamless, and safe, experience.
Related Information