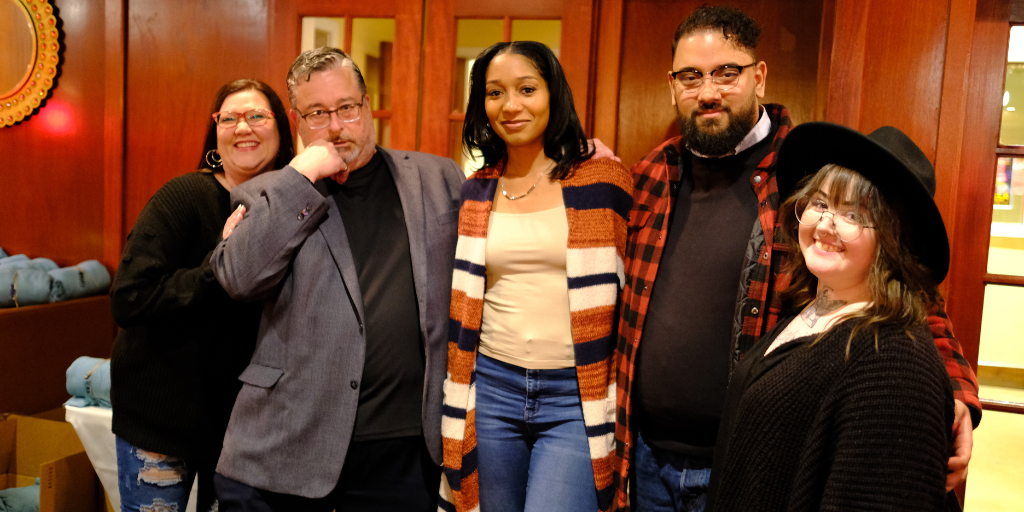 2 Mar
Excelebrate Good Times: Our Annual State of Excel Party
State of Excel Event Overview
There's a party going on right here! The last weekend of February may seem like an ordinary weekend for most, but for Excel Courier, it is a pinnacle celebration, the State of Excel. It's our annual event where all departments from each location are in the same room for great spirits, food, fun, and well-deserved recognition.
It's an opportunity to celebrate the team's hard work and accomplishments from the year prior and kick off a successful new year.
Oh, and there was karaoke…trust us when we say you don't want to miss the pictures below. Our karaoke DJ was one of our drivers, Luis, who DJs professionally and did a fantastic job.
So how did the evening unfold? First, after settling in, catching up with coworkers, and grabbing a bite and a drink, Chris spotlighted each department:
Team Recognition
Can you match the team to the picture? Hover each image to see the answer and which department Chris is pictured with. Were you right?
Fleet Manager
Richmond Logistics
Client Services
Dispatch
Billing
Beltsville Logistics
Marketing & Sales
Sterling Logistics
Executive
Operations & Vendor Management


Leslie's 30th Anniversary!
Leslie is an incredibly special person to Excel Courier. Her dedication and passion for her position and team are unmatched. She's intelligent about the inner workings of every scope of work, both on the service and billing side. She's eager to help, all while efficiently managing her responsibilities without fail. Leslie is an expert as our Billing Manager and TSA Compliance Manager. But she's versatile in helping other departments and has stepped in to help with Client Services and Management, amongst many other things.
One time Leslie was explaining our TSA process to a high-profile client, and at the end, the client satirically said with a smile, "I'm going to need you to do one thing...I need you to be less passionate about your job." That is Leslie in a nutshell. She deeply cares and deserves all the praise for her efforts. Thank you for hanging out for 30 years!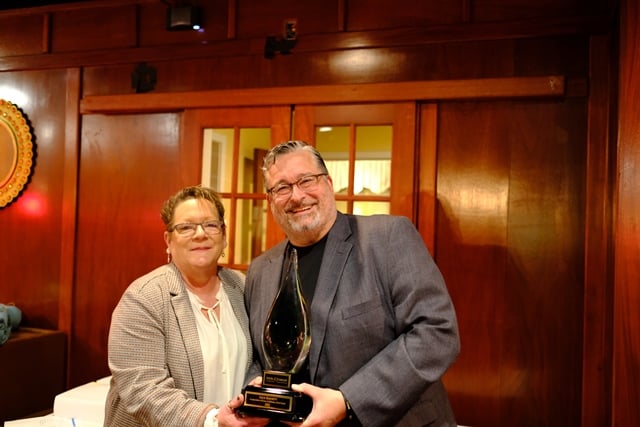 Presentation of the Values Awards
These awards go to those who stood out in representing our four core values:
1. Outstanding Service - We respond quickly, with professionalism and focus, welcoming feedback to improve our performance
2. Accountability - We take responsibility for our actions and commit to doing the best job possible. We give and accept advice as an opportunity to grow.
3. Quality - We are thorough and accurate, consistently monitoring our work.
4. Teamwork - We balance team and individual responsibilities and are open to the views of others.
Employee of the Year - Courier: Zach Disisto
Zach has been with Excel for several months as our Operations Supervisor, but don't his tenure fool you. Zach immediately impressed the team by quickly absorbing his responsibilities and being someone everyone could depend on. He maintains composure in high-stress situations while pursuing accountability amongst his team. Zach is a trusted and hard-working addition to the team, and we are ecstatic to see where he goes from here.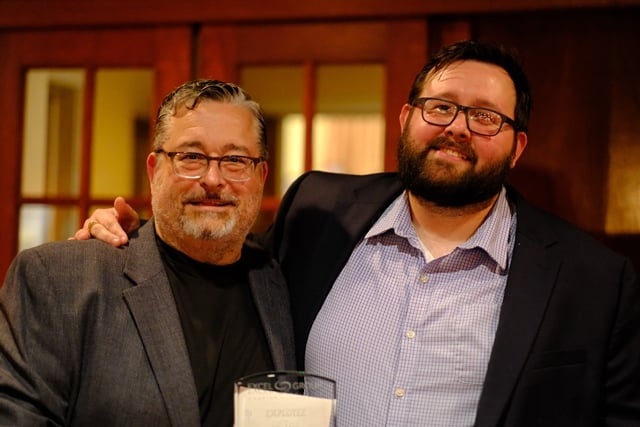 Employee of the Year - Logistics: Carlos Martinez
Carlos, from our Sterling Logistics team, hit the ground running when he joined Excel Courier. He is someone that the team and management can count on endlessly. He's dedicated to his role and does it all with a smile. He encompasses every value we instill in the company, and are very proud to have him on the team.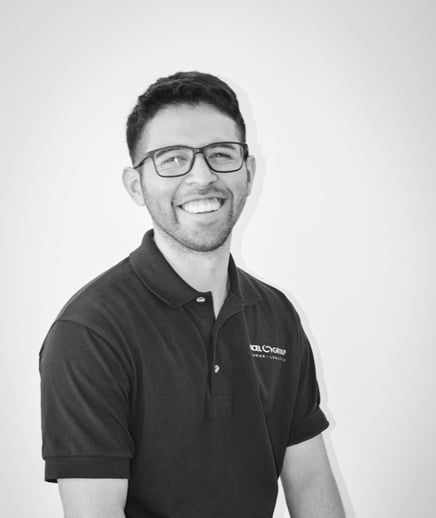 Then We Sang Our Hearts Out
All the karaoke canaries came out to sing and did not disappoint. Coming off the high of the award ceremony, we transitioned to the other side of the reception for the after-party. Our driver, Luis, was our karaoke DJ too! He was 10 out of 10; would hire him again. Hover over the pictures for more information. If you click on the middle picture, top row, there's a surprise for you.
Dhillon and The Travelling Hat
We didn't plan for this to be a highlight, but we couldn't help ourselves. Dhillon's hat may have been the star of the evening; please enjoy its journey...
A Celebration All Year Long
Thank you for joining us on our State of Excel night! We can't wait to continue celebrating the Excel Courier team all year long. They are stellar representatives with amazing values. They take pride in their work and have built some amazing relationships. This team deserves praise 365 days a year.
Thank you to them, and thank you to our clients who trust us with their business. Your critical material is in good hands, and we promise not to sing when you call...unless requested.
To learn more about joining the team or the company's culture, check out our Careers page or contact us today!