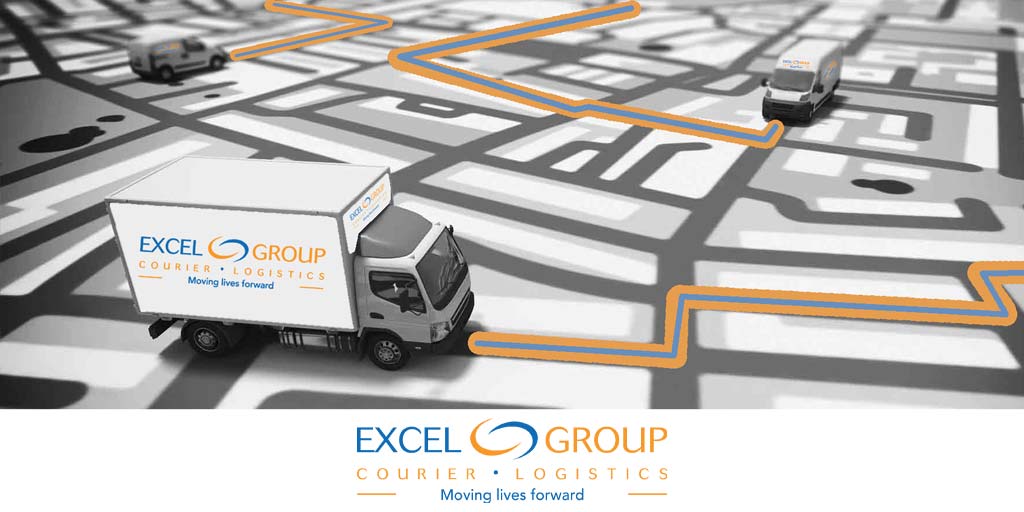 26 Jun
Dedicated Delivery Service For Your Delivery Services
Dedicated Delivery Service is an impactful solution for your business' recurring on-demand and routine last-mile courier needs. The service offers your ever-changing logistics, private drivers with vehicles for flexible, predictable and efficient solutions. When you need an experienced driver to cover your regular driver, when you need multiple drivers to run routes for expected or unexpected volume peaks or for when you want to expand your carrier base; dedicated deliveries are an outsourced solution to your fleet management headaches.
Flexible With Your Delivery Volume
Dedicated Services give you the flexibility to prepare for both predictable and unpredictable situations.
Add or remove drivers as needed
Change vehicle types (cars, vans, trucks)
Switch the schedule. Need a driver full time, part time or no longer need one?
These would be no issue for any dedicated delivery carrier to adjust on short notice.
You prepare for seasonal volume increase, recruiting and hiring temporary drivers and leasing vehicles to cover overflowing routes. You even know the exact distance and time of each route, down to the minute. But what about a contingency plan for unpredictable daily functions? A van's alternator needs to be replaced mid-delivery or your driver will be out for a couple of days.
To most, the delivery challenges faced by COVID-19 were an unknown factor. There was an influx of deliveries for testing kits and specimens, fulfillment centers were reaching capacity and immunocompromised drivers were calling out, wary of being in contact with clients each day.
A dedicated courier's vast fleet, flexible schedule and geographical reach is a solution for these disruptions.
Optimized and Consistent Deliveries
Whether delivering retail products or lifesaving material, every minute counts in the same day delivery market.
The analytics conducted by the internal courier team and the drivers' knowledge from consistent service to your clients are resources available to you. You, the drivers and the courier team all want to reduce the amount of time on the road, save fuel and retain customers. This creates a proactive environment to consolidate stops, minimize idle time, and strengthen the route while maintaining seamless service to your clients.
Optimized service is critical in the auto part industry. Enabling technician productivity by providing parts throughout the day is essential to the quick turnover of vehicles in their garage. A national auto part OEM distributor who provides multiple same day service deliveries needed a courier service provider to be responsible for some of their dedicated routes. Excel Courier started with one of their locations in Maryland. It was essential for us that we first ran the route as-is, learned their company procedures and built relationships to understand the methodology behind each delivery.
Monitoring on-time deliveries, shipping time, order accuracy, call analysis and order memos ensured their route remained on time. Over the next few years we followed the same process at six of their locations. To reduce stress for the on-site staff, they were also placed with an on-site Field Services Manager who acted as an immediate contact for both drivers and on-site personnel. In an effort to increase warehouse efficiency, drivers also pull parts when they have available time.
Fast routes and reliable service is the crossroad that's essential to keeping your operations, your clients and your patients satisfied.
Adaptable to Your Operations
Remove any hesitation about implementing a new provider or using an outside provider for the first time. Dedicated Delivery Service is customizable and you're relinquishing the amount of control you want. Structure your dedicated service to become your entire fleet management solution and be completely hands free or build them in as part of your team.
Start your courier service provider with your problem route, the "headache". Or divert your resources to that route and use the outside provider for the easier, beginner route. Watch as they adapt to your procedures, thoroughly understand your process and strategically operate your route. Your provider should then easily apply that knowledge and quickly transition to other routes. The goal of a Dedicated Service provider is to merge and conform with your current operations, not have you adapt to theirs.
Capacity to Grow With Your Business
A diverse fleet scales with the growth of your business. Dedicated Delivery Service means you can offer your customers' more cut-off order times by adding multiple daily runs to and from your hub. You can expand your same day delivery region and reach a diverse client base or use larger vehicles to compensate seasonal peaks.
Efficient and timely service increases chances of repeat customers; in many cases it saves a life.
As COVID-19 tests have become more available and testing sites start opening up, a public health medical client experienced a massive surge in daily lab processing for refrigerated and ambient respiratory specimens. As you can imagine, it was challenging for 1 dedicated driver to keep up with the demand. So they requested a second dedicated driver, who was on-site the next day. The week after they requested a third driver to pick up specimens on weekends. Over the next few weeks there were two more requests for a total of five dedicated drivers. All drivers are HIPAA and Bloodborne Pathogen certified and equipped with coolers to transport the specimens. This is common practice and very important for your medical delivery provider to have.
One day the lab won't need five drivers (which hopefully means less COVID-19 testing needed!) and they'll transition down to four, then three and ultimately back to one driver. But what they didn't have to do is seek out and onboard temporary qualified drivers with the proper credentials to transport their critical specimens. Instead, they were able to keep their focus on receiving and processing the material in the lab to make sure patients received their results immediately.
Enhancing Your Fleet, Easy As…
To start the conversation all you have to decide is how long and how often you will need the driver's services. Is it 5 hours once a week or 7 hours every day for 3 months? Do you have a high volume of on-demand deliveries that require a dedicated driver all day or do you have consistent plotted stops for a route? A courier's responsibility is to help you find your solution with ease.
Plan to Expand with Dedicated Delivery Service from Excel Courier
In a world where consumer, client and patient expectations are by the hour, even by the minute, the traditional same-day delivery model has become the bare minimum. This evolving expectation has demanded companies to expand their fleet and provide alternatives. This requires access to more vehicles, drivers and then dealing with the nuances of, well, vehicles and drivers. Having a service that is tailored to your specific need gives you the ability to offer your clients that same flexibility. Today is the perfect day to make a plan to extend the limits of your delivery capabilities with Dedicated Delivery Service.
Operating since 1986, Excel Courier is a high-touch time-critical transportation and logistics services provider. Headquartered in Sterling, VA and servicing the Mid-Atlantic region with additional locations in Baltimore, MD, Richmond, VA and Harrisburg, PA Excel is available 24 hours a day, 7 days a week and 365 days a year.
703-478-0140 (24/7/365)